FACULTY & STAFF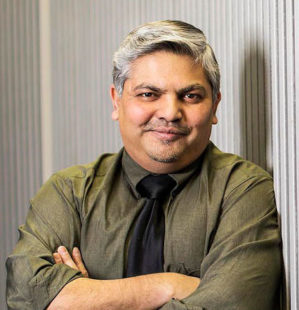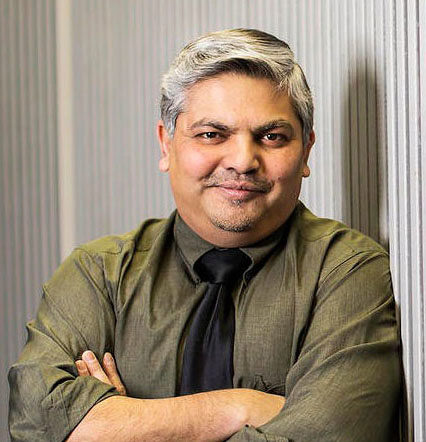 RUDRA SIL, PHD
Faculty Director for the Huntsman Program in International Studies and Business, The School of Arts and Sciences, Professor of Political Science
Rudra Sil is Professor of Political Science and the SAS Director of the Huntsman Program in International Studies & Business. He holds a Ph.D. from the University of California at Berkeley and has been teaching at Penn since 1996. His research and teaching interests encompass comparative politics, Russian/post-communist studies, Asian studies, the politics of labor, international development, international relations theory, qualitative methodology, and the philosophy of the social sciences.  He is author, coauthor or coeditor of seven books. His two monographs are Managing 'Modernity': Work, Community, and Authority in Late-Industrializing Japan and Russia (University of Michigan Press, 2002) and Beyond Paradigms: Analytic Eclecticism in the Study of World Politics (Palgrave-Macmillan, 2010), coauthored with Peter Katzenstein. The latter book was honored as a CHOICE Outstanding Academic Title in 2011.  Prof. Sil is also author of three dozen articles and book chapters. He also serves on the editorial boards of two journals, Comparative Political Studies and Russian Politics, and is an elected board member of the Committee on Concepts and Methods of the International Political Science Association (2016-19). Prof. Sil is currently working on two books, Russia Reconsidered:  Fate of a Former Superpower (under contract, Cambridge University Press) and Pathways of the Post-communist Proletariat: Labor Politics in Russia, China and Eastern Europe.  Research related to the latter project was presented in a paper that received the award for Best Paper in Labor Studies at the 2013 Annual Meeting of the American Political Science Association. Dr. Sil's College of Arts & Sciences Profile.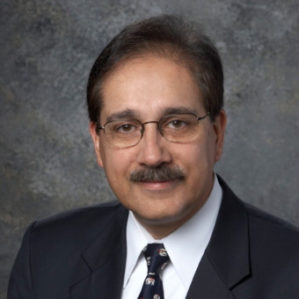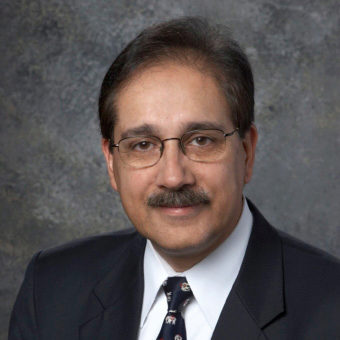 HARBIR SINGH, PHD
Faculty Director for the Huntsman Program in International Studies and Business, The Wharton School, Mack Professor; Professor of Management, Co-Director, Mack Institute for Innovation Management; Wharton School
Harbir Singh is the Mack Professor; professor of Management; and co-director of the Mack Institute for Innovation Management at Wharton. He is also Wharton's faculty director of the Huntsman Program in International Studies and Business. He has also served as past chairperson of the Business Policy and Strategy Division of the Academy of Management and chairperson of Wharton's Management Department. He has served on the editorial boards of several leading management journals. His research on the role of cultural distance in explaining the choice of entry mode by multinationals won the JIBS Decade Award, presented by the Journal of International Business Studies. He has also received the Strategic Management Society's Award for Outstanding Research. He is a fellow of the Strategic Management Society, the premier professional body for research in strategy, and was named its dean in 2015. Harbir has taught extensively in Wharton's multiple degree programs. He is on the Academic Advisory Board of the Indian School of Business, and has been a visiting professor at the London Business School and Bocconi University, Italy. He has worked with companies such as GlaxoSmithKline, Verizon, Cisco, and the Aditya Birla Group on issues relating to strategy, alliances, and acquisitions. Dr. Singh's Wharton Profile.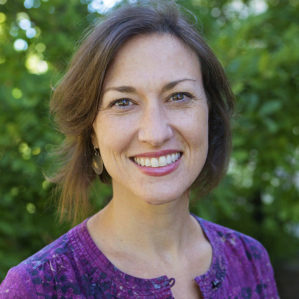 KELLY CLEARY
Director
Prior to joining the program in May 2018, Kelly served as the Dean of Career and Professional Advising at Haverford College. She is delighted to return to Penn, having supported students as a Senior Associate Director in Career Services from 2007-2013. She has also worked as a trainer for the U.S. State Department's Irish Peace Process Cultural & Training Program in Belfast, Northern Ireland and Washington, D.C., and held advising roles at Stetson University, the University of Iowa, and George Washington University. Her first job was as a teaching intern at the Marymount International School in Rome, Italy. She has a B.A. in English from Wake Forest University, an M.A. in Community Counseling from George Washington University, and an Ed.D. in Higher Education from Penn, with a research focus on interning abroad on career development.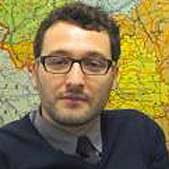 MARCO ALVES
Associate Director
Marco is the Associate Director, and he has been with the Huntsman Program since 2011. He is one of the academic advisors for the Huntsman students. He also serves as the Business Administrator.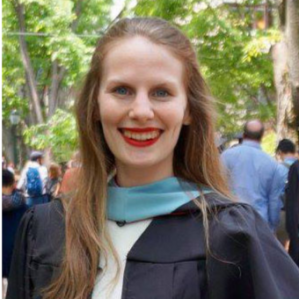 ALYSSA SHAUBACH
Communications and Programming Coordinator
Prior to joining the program, Alyssa worked in Career Services at Penn, having supported the College of Arts & Sciences students. She holds a B.A. in Psychology from Champlain College, as well as an M.S.Ed in Higher Education from the University of Pennsylvania. As a First Generation student herself, Alyssa is passionate about programming and support services that will promote development and success within this community of students. She is very excited to support students of the Huntsman Program as they discover their interests and begin to establish and work toward goals for their futures. Outside of work, Alyssa enjoys spending time with her husband and their dog Ally, relaxing at the beach, and watching hockey (Go Flyers!).
AFFILIATED FACULTY AND TEACHING ASSISTANTS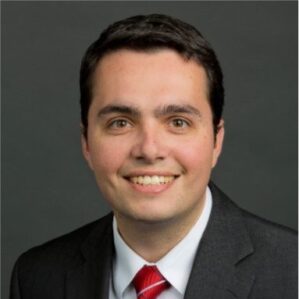 Exequiel Hernandez, PhD
Professor, MGMT 409: Huntsman Capstone Study
Professor Exequiel (Zeke) Hernandez is the Max and Bernice Garchik Family Presidential Assistant Professor. He studies how firms strategically use formal and informal external relationships to internationalize, innovate, and enhance their performance. His research is motivated by a pervasive managerial challenge: firms do not own all the resources they need to be successful and thus have to reach beyond their organizational and national boundaries to get them. This leads firms to establish external relationships with collaborators and rivals, domestically and internationally. Professor Hernandez's research explores how firms strategically access and manage these external relationships (i.e. their antecedents) and how such relationships affect globalization, innovation, and performance (i.e. their consequences). He received his PhD from the University of Minnesota and before joining Wharton, he was a professor at Washington University in St. Louis.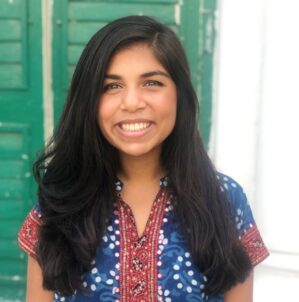 Raka Sen
Teaching Assistant, MGMT 409: Huntsman Capstone Study

Raka Sen is a graduate student in the sociology program at Penn. Her research interests include the sociology of climate change, social resilience, cities, neighborhoods and disaster sociology, and she looks at how everyday adjustments in peoples lives are in fact a form of climate change adaptation. Raka was awarded the 2019-2020 Fulbright Nehru Research Grant to study how climate change adaptation in the Indian and Bangladeshi Sundarbans is fundamentally reshaping gender roles in the region. Prior to beginning her graduate study, she was a Researcher at Rebuild By Design, a resilience initiative launched after Hurricane Sandy. At Rebuild she worked on a study of managed retreat in the Sandy region and studied how long term infrastructure projects develop over time. A Colorado native, she holds a B.A. in Sociology, Urban Design & Architecture Studies from New York University.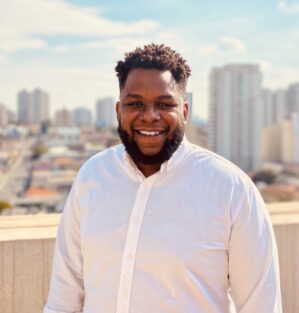 Giovani Rocha
Teaching Assistant, INSP 101: Huntsman First-Year Seminar

Giovani Rocha is a graduate student in the Joint PhD in Political Science and Africana Studies at the University of Pennsylvania. He received a MSc in Government, Institutions and Public Policy from the Brazilian School of Public and Business Administration of the Getúlio Vargas Foundation (EBAPE/FGV) and a BA in Economics from the Brazilian Institute of Markets and Capitals (IBMEC-RJ). His research interests involve the intersection of politics, black activism and racial policy in Latin American countries.
He is originally from Rio de Janeiro, Brazil and, prior to starting the Joint PhD at UPenn, he worked for the government in Brazil at the local and federal levels. He worked at the Secretariat of Education of Pará as a consultant to the Inter-American Development Bank, at the World Bank and at the Brazilian Ministry of Education. Giovani has more than 10 years of experience leading social projects focused on empowering Brazilian youth from underprivileged backgrounds. He is also a fellow at Fundação Estudar, an alumni at the US Dept. of State and the British Council, and has been a TED speaker twice.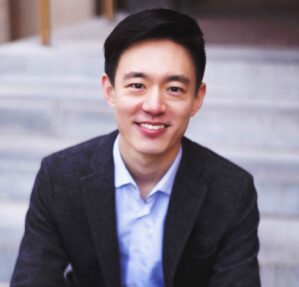 Jason Lee
Teaching Assistant, INSP 101: Huntsman First-Year Seminar
Jason is a doctoral student in the Management Department. He is also a board member of the Mack Innovation Doctoral Association (MIDAS), a student-led organization involved in research topics such as innovation, technology, and entrepreneurship. Before deciding on an academic career and joining Wharton, Jason completed internships in private equity and management consulting. He also took part in Korea University's entrepreneurship initiative, KUBS Startup Station. He has a BA in Business and MS in Management from Korea University.
The Huntsman Program Advisory Board consists of Penn alumni, most with degrees from either the College or Wharton. Board members are senior level professionals, primarily from the business community, who provide advice and assistance to the Program. Board members are global in their perspective, with current members hailing from Asia, Europe, Latin America, and the United States.
Current Members
Mohammed Afkhami | Managing Partner of MA Partners DMCC
Emilio Bassini, W'71, C'71, WG'73 | Managing Principal, Bassini & Co, LLC
John Colas, W'84 | Partner, Oliver Wyman
Manuel Dubon, W'63, L'66 | President, D Group Equities & Affiliates

Elizabeth Granville-Smith, C'91, WG'96 | Managing Director, BV Investment Partners

Michael Heric, W'93, C'93 | Partner, Bain & Company

Paul Huntsman, WG'00 | President, Huntsman Family Investments
Sheryl Kaye, W'86 | President, JCC Manhattan
Donald Lim, W'86, SEAS'86 | Director and Chief Operating Officer, Hotel Equatorial Management Sdn. Bhd.
Matthew Luth, W'00, C'00 | Deputy CIO and Managing Director, HBK Capital Management

Mazy Moghadam, W'93 | Managing Director, Julius Baer International Ltd.

John Reinsberg (Chair), C'78 | Deputy Chairman, Lazard Asset Management LLC
Sean H. Reynolds, WG'93 | Managing Director, Senior Portfolio Manager, Lazard Asset Management, LLC
Jonathon Rosenstein, C'86 | CEO & Founder, Trilogy Capital, LLC

Ricardo Salmon, W'93 | Managing Partner, Silver River Capital Partners
Henrik Schliemann, C'88 | PMB Capital Limited, Private Merchant Banking

Jeffrey Seltzer, W'78 | Managing Partner, Pierce Yates Ventures LLC
Rohit Singh, W'02, C'02 | Managing Director, Consumer Products & Retail Group, Americas UBS
Rajiv Sobti W'84 | Managing Partner and Chief Investment Officer, Karya Capital Management LP
Luis Virata, WG'79 | Chairman & CEO, CLSA Exchange Capital, Inc.
The Huntsman Alumni Council (HAC) is a highly engaged and committed group of 15 alumni, representing different cohorts, who also provide advice and assistance to the Program. The HAC provides perspective on the impact of various dimensions the Program has had on the careers of its graduates. Thus far, HAC contributions include increasing the number of alumni interviewers for admissions, organizing regional social events, creating an alumni fund to support scholarships for international students, and supporting students' professional development by facilitating alumni-student connections for internship recruiting and mentoring activities.
Current Members
Nicolas  Aguirre (Huntsman '11) Target Language: Italian | Vice President, Endowments & Foundations Group, J.P. Morgan
Matthew Asada (Huntsman '02) Target Language: German | Vice President, U.S. Department of State, American Foreign Service Association
Cynthia Ding (Huntsman '17) Target Language: Spanish | Associate, Kayne Anderson Capital Advisors
Desiree Dubon (Huntsman '00) Target Language: French | Executive Vice President, D Group Management NA, LLC
Maribeth Gainard (Huntsman '02) Target Language: French | CFO, Groupe 3SI
Vijay Mehta (Huntsman '04) Target Language: Spanish | Managing Director, Investment Group, Ziff Brothers Investments
Joyce Meng (Huntsman '08) Target Language: Spanish | CEO & Founder, FACT Capital | Co-Founder, Givology
Ravi Naresh (Huntsman '09) Target Language: Spanish | Portfolio Manager, Marshall Wace Asset Management
Manoj Susarla (Huntsman '04) Target Language: Hindi | Managing Director, Morgan Stanley
Matthew Tilove (Huntsman '03) Target Language: German | Managing Director, Deutsche Bank
Daniel Urgelles (Huntsman '11) Target Language: Portuguese | MBA Candidate at Harvard University
Max von Weisberg (Huntsman '12) Target Language: French | Senior Traffic Manager, Shopbop & East Dane
Sharon Yang (Huntsman '98) Deputy Assistant Secretary, International Affairs, U.S. Department of the Treasury

Anthony Tse (Huntsman '00) Target Language: Mandarin | Fund Director, Solas Fiduciary Services
Julio Germán Arias Castillo (Huntsman '14) Target Language: Portuguese | Associate, McKinsey & Company

Liz Nunez (Huntsman '17) Target Language: Italian | Active Equities Product Strategy Analyst, BlackRock Inc.
Ritika Philip (Huntsman '18) Target Language: Mandarin | Associate, Boston Consulting Group