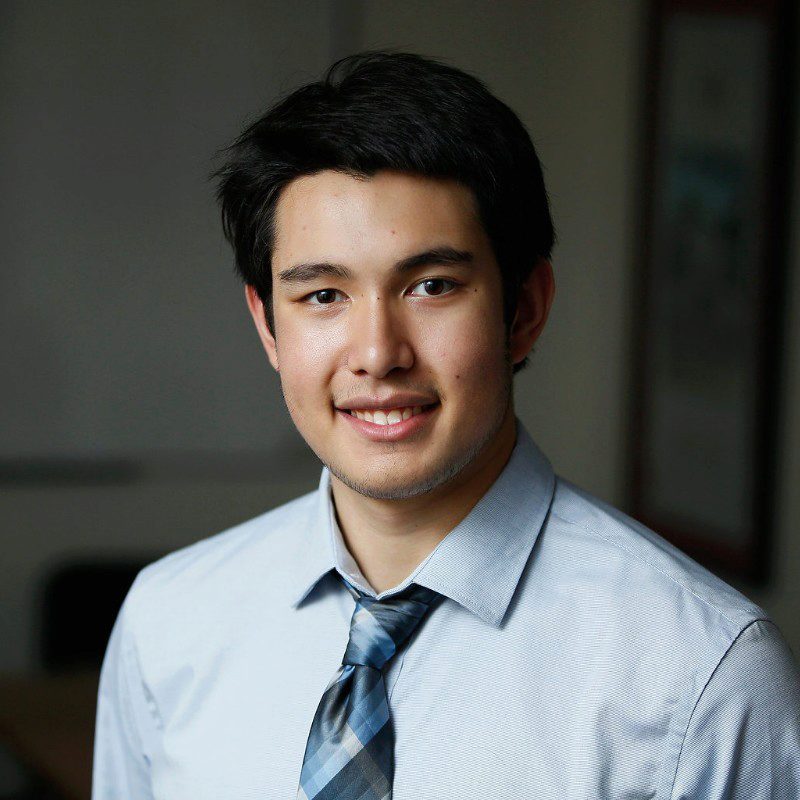 I loved Comparative Politics in high school and wanted to go into business to some degree, but just didn't know how, I think that Huntsman has given me the opportunity to explore and figure out where I want to go – I realized that it was truly the best combination.
Interview By: Mariana Velasco
The Basics:
Anthony is a current sophomore potentially concentrating in Finance from the suburbs of Philadelphia actively involved in the Swing Dance Troupe at Penn and the Judo Club. He is a Chinese Mandarin target. Anthony spent his freshman summer interning at an IA Startup and is really passionate about blockchain and International Relations. 
What did you do during freshman summer?
I was a Business Development intern in Philadelphia at Cognition Inc., which is an AI startup, so they integrate AI into security systems; they have things like facial recognition systems, and they can integrate that to make a system more efficient. I was working on blockchain and doing some marketing, as well as finding new business partners. I really liked the feeling of being able to talk to everyone on a daily basis. I actually felt like my work had a real impact.
What is blockchain?
It works like a decentralized system, so nobody has control over the entire system. That is why it is very secure because it is not possible to change something unless you have the approval of the other parts of the system. This is very useful in security systems because it prevents someone from deleting past footage or videos stored previously. 
You spend a lot of time in other groups at Penn, how does that impact your experience?
I always wanted to try some kind of dancing since I love jazz and music, so I spend like 5-6 hours with Penn Swing and 2-4 hours with the Judo Club per week. I honestly never wanted to be limited to one group. A lot of my friends are in Huntsman too, but I also know a lot of people outside of the program. I am just trying to meet new people and have different experiences, which I think is the most important thing. 
How has being a Chinese target changed your perception?
I am really trying to understand the nuances of language and learn language as it applies to the culture. I took a Chinese Civilizations class last semester, so understanding cultural differences and how to overcome those is really important to me, especially now that study abroad is approaching – it is scary but exciting. 
What are the key takeaways so far from your experience at Penn?
I really just love the opportunities that Huntsman gives us because so many times I do not know what to do but I can talk to upperclassmen and they are more than willing to advise you on academics and professional career stuff as well. 
Huntsman to Huntsman Student Tip:
I think that Huntsman is just what you want it to be.