By Sanjay Kalaga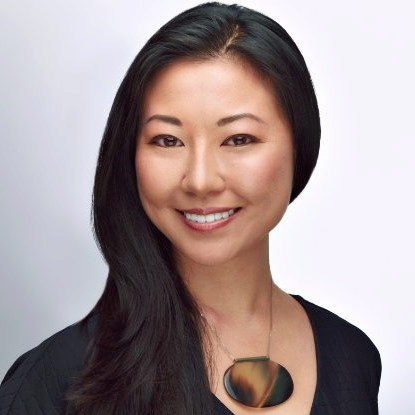 Q: Just for some background: what was your Huntsman class year, your hometown, and target language?
A: I was made in Hong Kong, born and raised in California. As part of the Huntsman Class of 2004, my target language was Mandarin, and I studied abroad at Tsinghua University in Beijing.
Q: What were your main activities and involvements at Penn?
A: At Penn, I was a designer for 34th Street Magazine, and I co-founded an arts society with several Huntsman classmates. We had fun exploring the music and arts scene around Philly and checking out museums and events. I was also part of the first class of Wharton Research Scholars; it encouraged me to explore new disciplines and deepen my approach to research.
Q: What was your favorite class at Penn?
A: I spent one summer at Penn, and one of the classes I took was The Sociology of Pop Culture with Professor David Samper. It initially appealed to me because the course description promised fun requirements, such as watching Zoolander and professional wrestling, reading popular magazines and advertisements, and analyzing what the media revealed about our culture. What I thought would be a fun summer class that would check the box on my sociology requirement ended up completely transforming both how I think and how I see the world. It made me realize that the cultural products and entertainment we associate with mindless escape are actually grounded in ideologies that reveal our implicit beliefs, fears, hopes, systems of ideas and ideals as a society. It made me a more critical thinker about things we often take for granted in our daily lives.
Q: How did you spend your summers?
A: During the summer of my junior year, I worked at Deutsche Bank in London, which was interesting because I was the only American in my summer analyst class, working at a European investment bank, covering oil, gas, healthcare, and private equity deals in Europe. It was a real cultural immersion. The reason I ended up there is because of the SARS outbreak; I was originally committed to working in China, which I was very excited about given how much I loved having lived and worked in Beijing. If it were not for this global outbreak, I probably would still be living in China today. It's funny how life can take you on a different course than what you've planned sometimes.
Q: Where are you currently working?
A: I am currently working at Square, where I oversee the strategy, development, and commercialization of new products and businesses for Cash App and its >15 million monthly active customers. I originally joined the company to lead M&A for Square's seller platform, developer platform, and consumer platform (Cash App) — before moving into my current role focused on driving future products for Cash App. Most of our customers are young and underserved in our financial system, and it's meaningful to launch products that create more financial access and inclusion to those who are overlooked and not well served by the traditional financial system. In the last month, we launched a product that enables our customers to participate in the stock market in novel ways; even if they only have $1 to invest, they can now go to Cash App to purchase a fractional share of stocks such as Amazon or Berkshire Hathaway, which they otherwise would have needed over $1,800 and $325,000, respectively, to buy. With about half of Americans not owning a single share of stock, it's gratifying to drive innovation that democratizes access to wealth-building opportunities for underserved populations. This is just one example; our team is working on building many exciting products and businesses to reimagine financial services and beyond.
Q: Looking at your overall career what was your career progression like?
A: Out of college, my first full-time job was at Goldman Sachs in the Healthcare investment banking group in New York. After two years, I joined Goldman's Technology investment banking group in San Francisco. In both groups, I had the privilege of working with a number of amazing leaders who have since taken on leadership positions both at Goldman and beyond, including in the tech industry. After over three years at Goldman, I joined a private equity firm that was focused on acquiring control-oriented positions in companies that we created theses around transforming operationally.
These experiences taught me so much about the fundamentals of analyzing as well as transforming and operating businesses at scale. It made me realize how much I had to learn about company-building, which drove me to entrepreneurship: over the next 6 years, I co-founded two technology ventures, raising over $40 million in venture capital and building accredited universities in the edtech space to provide affordable college degrees to students without any student loan debt while reimaging what the college experience could look like in a hybrid online / offline format. The Bill & Melinda Gates Foundation and EDUCAUSE recognized us as a "breakthrough model in college completion," and my proudest moment was being at the graduation ceremony of our first class of students and celebrating alongside their families. The six years I spent as an entrepreneur were invaluable, and actually not dissimilar to my current role as an intrapreneur, launching new businesses on behalf of Square.
Q: What skills did you learn from these first few jobs?
A: My experience at Goldman was a master class in building strong analytical skills, attention to detail, grit, polish, and a level of professionalism under pressure that I have carried into every subsequent role. I learned I can produce amazing work in high stakes situations even under significant stress and time constraints. My role in private equity taught me how to think like an investor who has to own the outcomes of her thesis and operating decisions; it gave me my first exposure to the board room and taught me how to get comfortable with uncertainty and discomfort — how to jump into operating situations where I had to learn how to establish my presence, my point of view, and my impact… even if I wasn't feeling the most confident jumping into an unfamiliar industry with far more experienced management teams.
My role as an entrepreneur taught me that anything is possible… it was by far the most challenging thing I have ever taken on, and it taught me how much a small, nimble, mission-driven team can accomplish in the face of disrupting behemoths in the industry. It also taught me humility and gave me a level of empathy for the early stage company-building process — that zero-to-one stage of turning something from an idea into a possibility — from finding product-market fit to fundraising to figuring out how to scale a business' reach and impact. It taught me how to take risks in the face of possible failure, to get comfortable with ambiguity, to have the courage to challenge preconceived notions and belief systems, and to explore whitespace and go deep in learning new areas in order to uncover new possibilities and ideas I can translate into execution.
Q: Why did you end up transitioning out of Finance?
A: I love advising and supporting founders in an investing role, but I also love the operational side of things — building and creating as part of an entrepreneurial team. My role in private equity exposed me to not only the investing side of things, but also the operational side of things: that challenging phase when you own a business and have to transform its operations in order to create value — not by cutting costs and through financial engineering, but through coming up with a real vision and thesis for the business, then executing to make that a reality. After private equity, I was convinced that the best way to deepen my company-building experience was to take a leap of faith and start my first venture instead of going back to get an MBA, as most of my peers were doing at the time.
It was one of the most terrifying choices I've ever made: startups were not a glamorous or trendy thing to do at the time, I knew only one person in the technology startup space, and I had no experience building a product or tech startup. Some of my peers laughed at my decision to go off and build something on my own and viewed it as me being a failure in the finance sector. They didn't understand the kind of learning or challenge I was seeking, and the outcomes I aimed for were defined solely by my internal compass for learning and success. Looking back, this was one of the more courageous things I've done in my career, and the transition out of finance to the tech space (first edtech and now fintech) has been the most challenging, rewarding, and impactful of experiences.
Q: Have you always known what you wanted to do? And how has that changed?
A: I've never known what I've "wanted to do" or what I've "wanted to be when I grow up." My internal compass has always been calibrated for: (1) learning and challenging myself by finding the steepest learning curve I can attempt, usually around something I'm not naturally good at; and (2) values alignment; finding something that is rewarding due to the mission or impact I can achieve for something bigger than myself. These considerations have guided all of my career decisions, and looking back I can begin to see a consistent pattern in my roles over the past 16 years. The ventures I built in the education technology space were all about providing greater opportunity to people (e.g., breaking down information asymmetries, shifting mindsets about learning, and creating more affordable and accessible degrees without student loan debt and rigid schedules). The venture firm and tech accelerator I joined was all about investing globally in international founders, female founders, entrepreneurs who have traditionally been overlooked by Silicon Valley's venture capitalists. And the products and businesses that I am now building for Cash App are geared towards economic and financial empowerment for over 15 million monthly active customers who represent young, debt-saddled millennials, mostly minority demographics that are underserved by our financial system and institutions. While I could have never predicted what I'd be doing today or the career trajectory I've taken, I believe my values-driven and learning-driven approach will continue to take me into challenging and interesting new roles that align with my core values as a person and the impact I want to make in the world.
Q: How did your experiences in your early career prepare you for your current role and do you think these were necessary?
A: In high school, I loved to read and explore personal intellectual interests more than cram for exams. I was never the valedictorian, and I didn't think I had a great shot at being selected for a program as competitive as the Huntsman Program and its ~35-person freshman cohort. Coming to Wharton and Penn was a bit of a shock; I was a Californian who had never lived on the East Coast, had no idea what investment banking or finance careers entailed, and had never been surrounded by so many high achievers in one place. My early career experiences in banking really kicked my butt: it exposed me to a level of intensity I had never experienced in my life and taught me how to become the professional that I am today.
Looking back, I don't think my path (going into finance and private equity first) was necessary to becoming an entrepreneur because you can learn just as much by joining a startup or great technology company. When I graduated from Penn, there weren't as many options as there are today for those interested in the startup or early tech space. However, going through rigorous experiences such as investment banking and private equity did help me develop frameworks of thinking and problem solving that I have carried with me as unique assets in the early stage technology space, where most people don't have this foundational background.
My advice for new graduates is to take your summers to try new things, get a taste of what you may or may not like. You'll learn something from it, and more importantly, learn something about yourself — what you like and dislike, what motivates you — from the experience, good or bad. I find the most fascinating people are the ones who bring diverse perspectives and skill sets, formed from vastly different industries and jobs — brought together in unique ways.
Q: What are your hopes and dreams for the future?
A: I'm 16 years into my career, and I hope I am just getting started with the kind of impact I aspire to achieve. Our careers are long, and I want to be able to look back and know that I never stopped learning or challenging myself, and that I made the future a much better place through my work and the people I touch. I want to keep taking risks and never get comfortable. The decisions I've made to date that no one understood or approved of have turned out to be my most authentic choices. I think too many people, especially those from great backgrounds or graduating from top schools, are too risk averse and care too much about what others think. It's often the leaps of faith and experiences that seem questionable to the mainstream at the time that lead us to our greatest moments of learning and insight — uncovering new paths that tap into our full potential.