By Mariana Velasco
Ariana is a freshman targeting French from Santa Cruz, Bolivia. Ariana is a Penn World Scholar Class of 2025.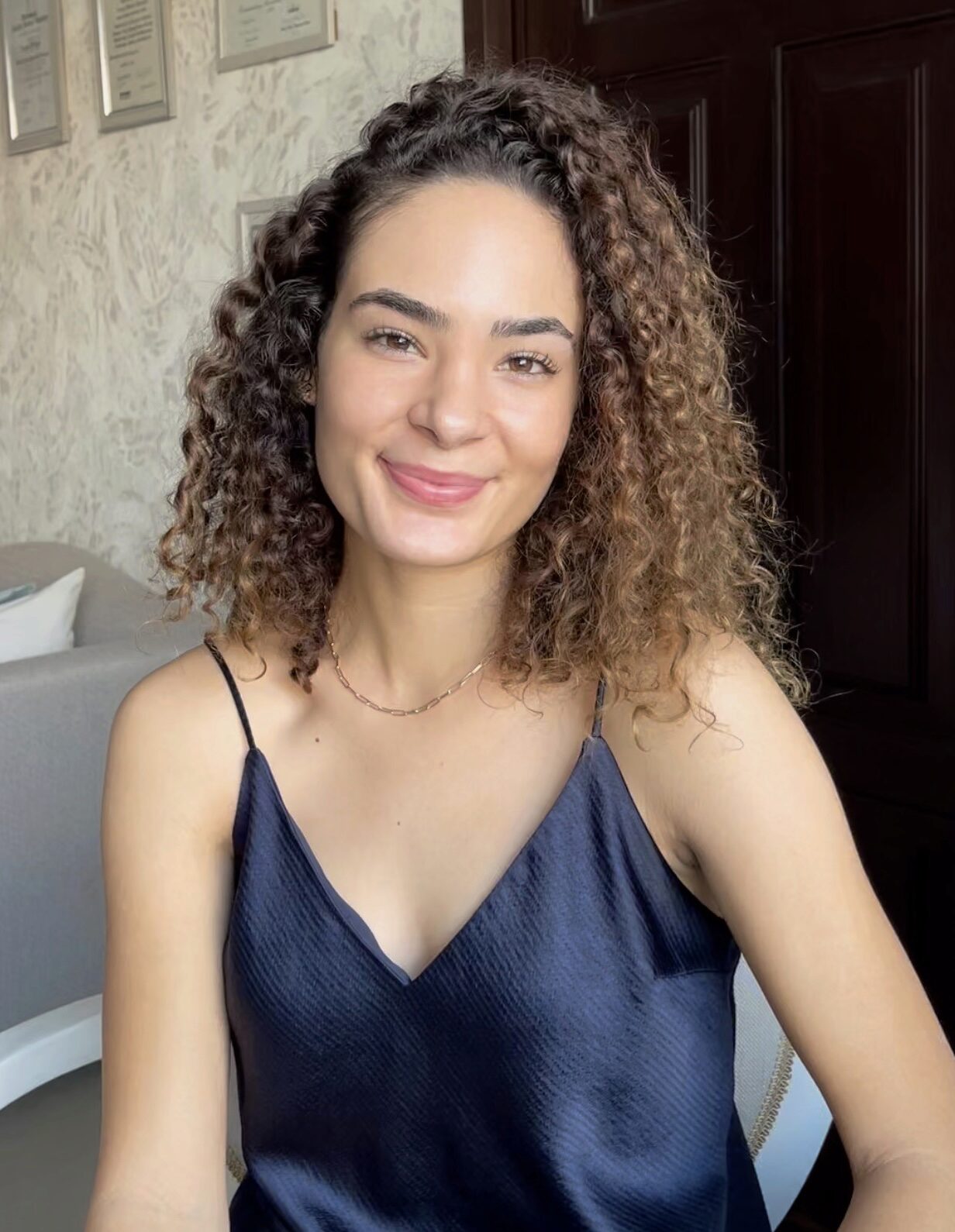 Where did the interest in business come from? I think it comes from my family and my childhood. My father is very much into business, our family has an insurance company, so I grew up in that environment. I definitely feel at ease in a corporate environment and always knew I wanted to be in a similar place for my career. At the same time, I also took a lot of humanities classes in high school and found it fascinating. Two of my favorite classes in high school were AP Literature and Language. I would actually say that I am way better at writing and history than some of the more quantitative Wharton courses. That's why Huntsman made sense to me. I can continue exploring the things that I am good at and also improve and gain those very meaningful and valuable skills from the business side.
I also think that there are so many concepts, ideas, and ways of thinking from the humanities perspective deeply embedded in business itself. They don't necessarily have to be seen as two completely different things. I believe there is much overlap between them, which is why it makes sense to be able to understand both fields and how they interact with each other. Huntsman is a really good balance of both, including the ability to become proficient in a new language.
How do you structure your semester? Do you like to have a mix of both business and international studies or focus more on one at a given time? Mostly, I am taking more business courses now because I want to get some of the biggest requirements out of the way. That will give me room to take more humanities courses when I study abroad, but every semester is a mix of both. I always try to have a really nice class in humanities that I love every semester to look forward to.
How tight is your class? What do you think about the community? We are super close. More than any other community I am a part of at Penn, I really love the Huntsman community. I am grateful to be surrounded by such an amazing group. The people I have met from my class and also the Huntsman classes above are just incredible. Sometimes I just hear them talk and think to myself: wow, these are really cool people. So I am definitely grateful to be part of Huntsman and have such an enriching experience.
What was it like to come to Penn as an international student? It wasn't that hard. I joined Wharton Latino here on campus, and I immediately felt more at home. Huntsman is very international, but sometimes it is really nice to talk to people in Spanish who listen to the same music as me or grew up in a very similar culture.
The program is very ambitious in scope. How do you decide which interests to pursue further and allocate your time accordingly? Yes, I agree, we cover so much at least at a superficial level. I have to constantly remind myself what I really want out of my Penn experience. It is very natural to focus on grades and try to ace exams. I think a lot of people here enjoy excelling at things. But I want to leave Penn knowing that I also made time to bond with friends and develop true connections with people.
What are some of your expectations for the next three years at Penn? I want to feel like I am more well-rounded and whole. There are many gaps in my knowledge, in terms of multiple fields that I am very interested in… I know one never stops learning, but I definitely want to have at least attempted to fulfill many curiosities by the time I graduate from Penn. I would love to see myself feeling more confident in academic areas I struggle with, while at the same time doubling-down on my strengths. I hope I can look back and feel like I made the best out of my time here.
We are looking for passionate writers! If you want to interview another fellow Huntsman student or write an article for the Huntsman student blog reach out to willoww@wharton.upenn.edu or marianav@wharton.upenn.edu