By Mariana Velasco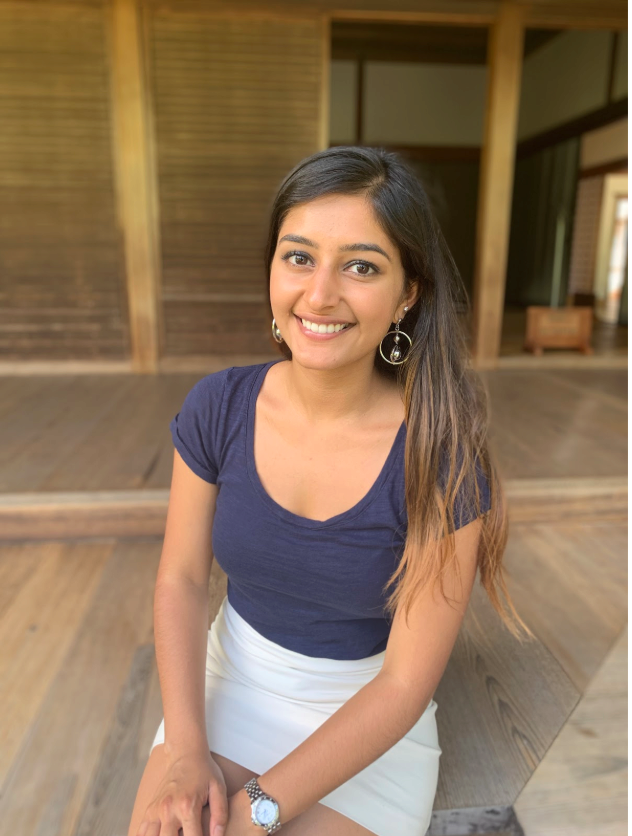 There is definitely something special about Penn and Huntsman – I am very glad to be a student here. 
Who is Joshita? I am from the suburbs of Philly, from this town called Exton in Pennsylvania. My target language is Mandarin, and I am a junior at Penn. I was born in India and moved to the US when I was one year old. 
Why Penn and Huntsman? I am from Philadelphia, so Penn was pretty natural. But Huntsman specifically… It was sophomore year of high school when a friend of mine was talking about this major in International Business that was offered at some universities and it caught my attention. I really liked being in the business environment, learning about economics and interacting with people, so I figured business was a good match. And the International Studies side was interesting to me because I had always enjoyed learning about geography, and of course learning Chinese and Spanish while growing with an Indian household. So I think that exposure to the world around me and having a diverse framework was what inspired me. I always knew that regardless of where I went for college I wanted to pursue a dual-degree program that covered many disciplines, but Huntsman just had it more holistically integrated with a better community. 
Why Mandarin? It was my dad's inspiration. Around 2010 he wanted me to get exposure to something different, and it turned out to Mandarin was something really interesting to me. I was interested in the complexity of the characters. I liked the fact that it was hard and seemed more of a challenge unlike something that I could pick up pretty quickly (such as a language more closely related to English). That inspired and motivated me to keep learning it. I was ten years old when I started. Huntsman offers multiple study abroad opportunities, so I could improve my abilities. 
How would you describe your path across the two majors? I think that the first couple of years I was more focused on the business side, which is pretty natural for a lot of students just because Wharton has a lot of structure with the core curriculum. I was also involved with Girls Who Invest, so that also gave me a little bit more exposure to finance. This summer I am doing Real Estate Private Equity at Blackstone in New York.
What have you done to explore public policy during your time at Penn? I sought out an opportunity with the Foreign Policy Research Institute in Philadelphia. I do think it does take some initiative to pursue the public policy side, but I am to manage my research independently. Because its a remote internship, I've been able to continue my experience from abroad. Two articles of mine have also gotten published. One is from a project on Chinese and multinational corporations from an Artificial Intelligence perspective. The current project is on Trump and portrayal of him in the Chinese media regarding the Coronavirus crisis. We are a team of forty researching foreign election interference and seeing how different countries are portraying American candidates. I have been assigned to Big Tech in China based on my previous research experience, so I am really excited about that too. 
What are some of your favorite experiences at Penn? Definitely Eagles winning freshman year. It was a pretty big deal growing up in Philadelphia and since all Huntsman students were living together in KC3, we all walked out together and witnessed the event – it was a prime Huntsman bonding experience. I am in DSP, so Greek life as well. And I am looking forward to living with Huntsman girls next fall!
Any advice for future Huntsman students?  Go out and explore. Do not say no to anything, try it out first. Penn has so much to offer outside of class whether that is research grants or different clubs that you can join, so it would be a shame if you did not make the most out of that as well. Also, take time to understand which relationships matter most to you. It's easy to hear from Penn that relationships matter, and they certainly do; however, if you find certain relationships being only a drain, try to remove them. You have finite time at Penn, so surround yourself with those whose company you really enjoy!
We are looking for passionate writers! If you want to interview another fellow Huntsmantie or write an article for the Huntsman student blog reach out to any HSAB member or directly to marianav@wharton.upenn.edu.