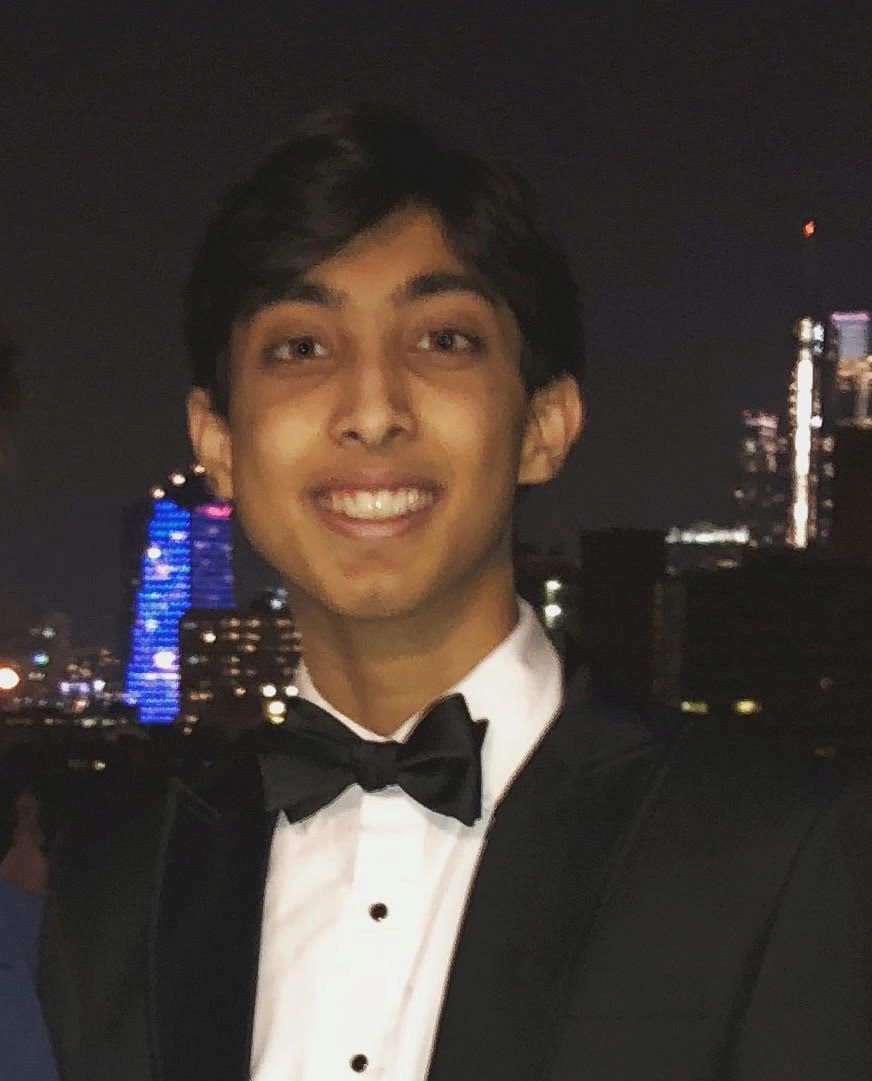 Vinay Bodapati
Hometown: Cleveland, OH/Philadelphia, PA
Class Year: 2022
Target Language: French
Study Abroad: TBD
Minor: Cognitive Science
Wharton Concentration: Finance

Why did you choose the Huntsman Program?
I visited the Huntsman Program lounge in the fall of my senior year, and during this visit I got the chance to sit in on Professor Jerry Drew's HIST 107 lecture and meet many current Huntsman students. At the time, I was unsure of both where and what I wanted to study in college. This experience allowed me to see just how close each Huntsman student is with their fellow classmates, as well as how diverse and global the program's student perspectives really are. The only thing I was certain of during my college search was that I wanted to spend the next four years with an amazing and diverse group of people. Now, I truly believe that there is no better place to do that than in Huntsman and at Penn.
What has been your favorite thing about the Program? What aspects of the Program have been most useful to you?
The aspect of Huntsman which I appreciate the most is definitely the people and community. Not only do Huntsman students make up some of my closest friends at Penn, but they also serve as a great support system when it comes to classes, extracurricular activities and professional help. Additionally, I did not expect there to be such a close connection with Huntsman alumni, and it's always exciting when an alum comes into the lounge for a career chat or just to say hi.
Which courses have you enjoyed the most? Why?
My favorite course at Penn thus far has been WRIT 025 with Professor Amanda DiLodovico. All Penn undergrads are required to take a writing seminar, and students often use it to explore topics that they find interesting or have never learned about before. My writing seminar was about Bollywood Dance and Cinema in India, and other than having watched Bollywood movies when I was younger, I basically had no experience with the topic. I took the class with two other Huntsman students in my year, and we could not have had a better time. The professor was amazing and made each class really interactive, and our class discussions were on everything from the conflict between traditional and contemporary Indian dance to the nuances of Kansas City BBQ (it took a while to get there, but we did). Also, I got to work on my writing, too, which helped a lot with my other classes.
How do you feel Huntsman has prepared/will prepare you to reach your career and personal goals?
Long term, I hope to be in a field that allows me to work in many different parts of the globe. Because Huntsman students and alumni have such diverse geographic and cultural backgrounds and work in so many different areas, I feel that I'll always know someone anywhere I go. Being in Huntsman has introduced me to so many diverse and unique perspectives, and I think that understanding and appreciating these different perspectives will be very important in whichever career I pursue.