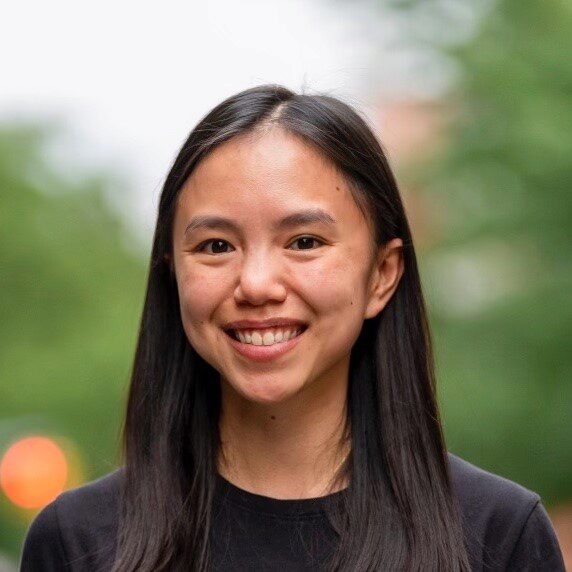 Annie Wasserman
Class Year: 2017
Target Language: French
Current Role: Partner, Pareto Holdings
A Conversation with Annie Wasserman
By: Defne Onguc '23
What did you study at Huntsman (Target Language and any minors if they had them) and when did you graduate?
My name is Annie Wasserman and I graduated from Huntsman in 2017 with a minor in Italian Literature, a major in International Studies and French (which was my target language) and a Finance concentration in Wharton. 
What do you do now and where are you based? What was your first job after graduating from Huntsman and how long did you work there? 
I first started my career going down the more traditional Finance path, recruiting full time for Ares Management based out of LA, as I learned after a summer of banking in New York that I didn't want to live there full time. I was in a unique position where I felt like I was doing something "Huntsman-like" where I was on the corporate development team responsible for expanding the company globally through mergers and acquisitions, as well as strategic capital raises, partnerships and principal investments. I got to work on acquisition opportunities in Europe and Asia, allowing me to apply the "international studies and business" aspect of my education early on into my career. After a few years at Ares, I realized I wanted to do something more operational and hands-on, where I could be given more autonomy and ownership of my work. Luckily enough, I connected with a Huntsman Alum C'12, Patrick Elyas, who was an early member of Snapchat's new International Expansion team. He and the team were looking to bring someone on who had an international background, could speak multiple languages and was based in LA. In early 2020, I joined the International Expansion team at Snapchat and worked on bringing a predominantly Western product to emerging markets, focusing on how to better distribute and make the product resonate with people of different cultures. For 2 years, I worked on international partnerships, like device manufacturing deals to get Snapchat preloaded on Android devices as a distribution channel. This opportunity not only allowed me to cover my international interests, through the focus on Asia, LATAM, and Southern Europe, but also allowed me to use my Italian and French from time to time. As our small team at Snapchat started growing from a team of 8 to a team of almost 25 within 2 years, I quickly learned that I thrived on smaller, scrappier teams and perhaps one day would start something of my own, so I decided to recruit for operations roles at early stage startups. I had always been friends with and stayed in touch with Huntsman Alum, Edward Lando (class of 2014), who started an early stage incubation studio and investment firm called Pareto Holdings and knew that he'd be the first person I'd ever ask for advice from when it comes to early stage investing and operations. After a friendly, personal and professional catch-up, I found myself joining Edward and the team at Pareto Holdings as Chief of Staff and now I'm a Partner at the firm. Here at Pareto we continue to make early stage investments in exceptional entrepreneurs around the world while also starting companies a few times a year.
What was your favorite part of being part of Huntsman? 
My favorite part of being in Huntsman was most definitely living on KC3 – it's so different from the regular freshman dorm experience at Penn! Practically speaking, when you come into Huntsman as a freshman, you already have a group of 30-40 people who at a baseline have so much in common with you, whether it's traveling, learning a foreign language or just being curious about the world. It almost feels like a microcosm of the world at large where you get to live with people from different walks of life. I loved being able to have a tight knit community, where I felt comfortable walking into a friends room and talking about anything from French literature to what's going on in the world. Through KC3 I have cultivated friendships that have lasted me a lifetime. In fact, I was recently at my freshman roommate's wedding a few months ago and saw many of my closest friends from Huntsman there.
How do you think the Huntsman Program impacted your professional and personal development? 
I feel like a lot of people tell you that your Huntsman education won't bear its fruits until midway through your career, since people tend to start off with banking and consulting paths that are often domestically focused. I had a different experience, where I consciously was seeking out roles where having a high proficiency in a second language would make me stand out as an applicant. Very few people can actually reach a level of proficiency where they can comfortably work in their target language, which is a skill that Huntsman gives you through the rigor of the coursework and study abroad experience. These skills that I have learned at Huntsman have helped me all throughout my professional life. For example, when I was applying for my role at Snapchat, my interviewer switched the whole interview to French as he wanted to test whether my working proficiency in French was legitimate. The Huntsman network has also helped me throughout my professional development, allowing me to work with alumni at Snapchat and now at Pareto Holdings. 
What advice would you give to current Huntsman students or what is something they wish they had known when they were students themselves? 
As a Huntsman student you shouldn't be afraid to be bold in the first job you take. Oftentimes students think they have to graduate and take a safer or more traditional route to be successful, but as I have witnessed, people who have had the most fulfilling and successful careers have been the ones who took bigger bets on themselves coming out of college. There is nothing wrong with going down the more traditional paths coming out of Wharton, but I encourage students to recognize that you don't have to follow the path most traveled, because at the end of the day success is defined by so many different factors, not the perception of others. 
Where do they see the Program going in the next 25 years? How is Huntsman preparing the next generation of International Leaders? 
Similar to my point of KC3 being a microcosm of the world, the program gives very young students an eye into how people from different walks of life can come together and learn from each other. It offers a lot of students different perspectives to become well-rounded individuals going out into the real world and contributing to the job market, their local communities, or political affairs. The program provides a rich global experience that many people do not get to have this early on in their life. 
What are some challenges you faced shifting from being a student to having a full time job? Was it easier or harder than you expected? 
The analogy I make in terms of what life looks like after college is thinking about life as a ladder. When you're young, the rungs on the ladder are very close together and you can clearly see where the next rung is and know what it takes to get there. For example, in college, you're taking certain classes or participating in extracurriculars because they will help you build out your "toolkit" of skills to get an internship one summer and then get a job upon graduating. While you're still in college, the rungs on the ladder are still closer together, visible and you can measure what it takes to get to the next rung. Once you graduate from college, the ladder goes up into the clouds and you might not be able to see where the next rung is. You may find yourself in more corporate environments where the rungs are still quite close and measurable (i.e. you spend 2 years as an Analyst, another 2-3 as an Associate, etc.), but maybe there's another path upwards that's less defined. You can't see where that next rung is and may need to take a leap of faith to find it.I found myself at that juncture 2 years out of college where I questioned whether I wanted to continue on a more traditional path in finance. It was a moment where I had to look myself in the mirror for the first time and make a decision on whether I was going to take a bet on myself in a new industry and jump to wherever that next rung may be. 
What's your favorite part of your job? 
I love my job at Pareto Holdings and this is the happiest I've been in my career for many reasons. First and foremost I love the people I work with, not only because we're friends and I know many of them from Huntsman, but also because they're the sharpest people I've had the pleasure of working with. It's always important to surround yourself with friends and colleagues who will push you both personally and professionally. Whatsmore, I have the unique opportunity to work with a team of like-minded, French speakers, as more than half the team speaks the language. Much of our workflow and investment calls are conducted in French, which helps me maintain the language that was always near and dear to me. On the early stage investing side, I enjoy being able to meet people from all over the world, who are pursuing and building upon ambitious ideas. Lastly, having the opportunity to build companies alongside my colleagues energizes me the most. I love the challenge of building something in an area where I don't necessarily have a high level of expertise. I always try to maintain a growth mindset, where I acknowledge that I'm not going to be perfect in the beginning, but also recognize that we can all grow and help each other as a team by failing fast and learning faster.