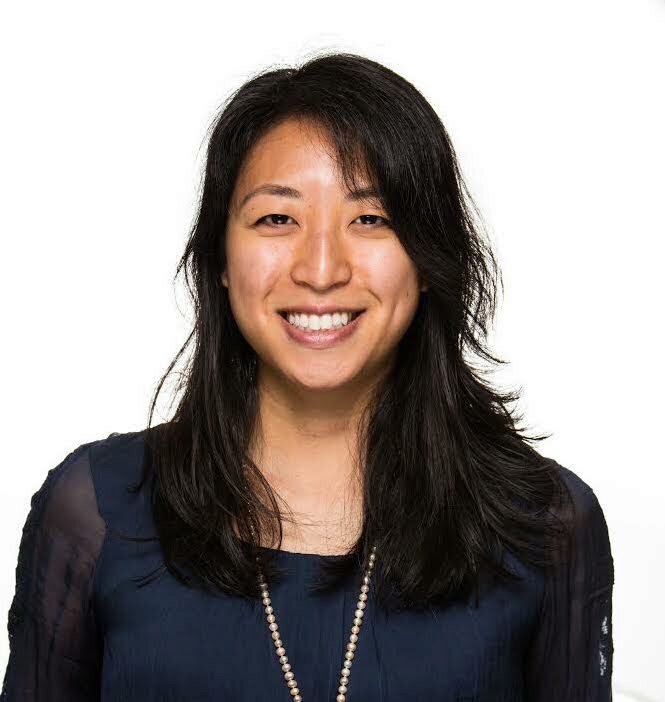 Christine Luo
Class Year: 2012
Target Language: German
Study Abroad: Frankfurt, Germany
Wharton Concentrations: Finance
What is your current professional role?
I am a product director at a real estate technology start-up.  We're about 220 people, and I've been here since October 2020.  
What does a normal workday look like for you?
People say that product is like being a mini-CEO.  Really, what it is is defining our customers' needs, identifying products we can build to meet those needs, and coordinating across product, engineering, design, customer success, sales, and any other team that's involved in the product to make sure we deliver to customers on time. 
Each day is a little different.  I do customer interviews, where I listen to their pain points, and what it is that they're struggling with that is not meeting their objective.  I also review designs with my designers, walking through the user experience and whether we think it is going to meet the objectives that we want to achieve.  I talk with engineering about what problems they're having and how they're continuing to work towards the actual designs that we want to deliver on, and meet with sales to discuss how we actually pitch it to the market.  Ultimately, later on after we launch, I look at the data to determine if our launch is successful and also deal with any customer concerns with the customer success team.  
Any of that can happen at any time of the day.  All of our products are in different life stages –  some are at the inception and we're just doing designs, while some of them are out in the market and we're just hearing customer concerns.  It means you are juggling a lot of different things in your head.  You do a lot of context switching, but it definitely keeps you on your toes, which is awesome.  
Tell me about your journey from Huntsman to where you are now.  
I did investment banking after school, like so many of the Huntsman folks.  Specifically, I did banking for consumer products, and I really liked that because I saw all of the products that we sold on store shelves – everyday goods that I could tell my parents about. 
Ultimately, banking wasn't for me.  I moved from New York City down to Austin, Texas, where I am now, and joined Indeed, an HR tech company.  I joined on the finance side of the startup, so I got to learn more about what it means to build products, and be in the tech space.  
Then I moved from being in finance to corporate development where I was a part of in-house M&A and corporate venture capital for 2 and a half years.  I met people from a ton of different startups, and was able to do some acquisitions and seed investments.  
Ultimately, one of the acquisitions that I led asked me to join their team through the integration and that's how I joined the product side.  It was a team I had known for a couple of years.  They joined Indeed and I moved with them to help them do the integration between the two companies.  I've stayed in product ever since.  
Tell me about your experience with Diversity, Equity, and Inclusion work. 
When I joined Indeed back in 2013, I started Women at Indeed and it really was meant as a place for like minded folks, whether it was women, people who identified as women, or allies, to figure out how we could reach more equitable situations at work.  
By no means were we saying that women should get ahead or that any other underrepresented minority groups should get ahead, but we considered how to even out the equality of opportunity.  That was really important to me as somebody who self-identifies as a woman and POC.  
I have had a lot of privilege in my life – I went to an Ivy League, and I speak English fluently, which is not something that is the case for everybody.  Just creating a space where you can speak openly and seek help from others who look like you and are going through or have gone through similar situations is really important.  
Some people have that outside of work, and that's awesome.  Some people have it at work, and that's also a necessary thing.  But more than anything else, I think I wanted folks to know that they weren't the only ones.  I think representation is extremely important.  
When you think back on your time at Penn and in the Huntsman Program, how do you think the program impacted your career decisions going forward?
Having the hindsight now (after it's been too many years to count since I graduated!), I think being surrounded by people who are ambitious and biased towards action was by far the biggest gift that Huntsman gave me.  It's not something that you could learn in class, but everybody was so motivated – they didn't just sit back, they took action.  
Everybody went after their goals.  That really helped me, to not only jump for whatever job I wanted, but also the day-to-day: speak up more in meetings, raise my hand for leadership things.  It's really the network – the people – who pushed me to be better.  
What were some of the most valuable lessons you learned in college?
I think two big things.  One: it's ok not to get As all the time.  That was really hard for me – I came from a public school in Minnesota where it was very easy to be top of your class, and I joined Huntsman where everyone was top of their class.  You can't continue to be top of your class when everybody is that smart.  
It was really damaging to my self-confidence at the very beginning.  I think the lesson learned was that it's ok to not always be first, and to not always get exactly what you want.  But that shouldn't damage your self confidence because there's a lot of smart people.  Take advantage of being around them, even if it's not always the best outcome for yourself. It helps you celebrate other people's wins and frame that more confidently.  
I think the other one is that group projects really do reflect what it's like in real life.  The dynamics of how you work in a group, how do you divide responsibilities, how do you define a leader (if at all), how do you deliver on time and meet expectations.  It is such a real life experience.  Group projects really are something that taught me a lot without me knowing it until I got to the real world.  
Why did you choose to target German, and how was your experience studying abroad?
I was born in Germany and I left when I was three, so my German was relatively non-existent at the time.  But growing up, I'd always had an affinity for speaking German, and loved going back to Germany and visiting friends in Vienna, Austria.  
But I realized that business German is very different, so I wanted to target German to really balance myself in terms of not just being able to socially speak German, but also conduct business there.  
Ultimately, I chose to study abroad in Frankfurt because it was the finance center, not just of Germany, but of the EU.  I was able to see a lot of amazing ways of how finance really moved not just a ton of money around, but also commodities, goods and services, and really was a backbone for how a lot of the EU has flourished lately.  
My time in Frankfurt was definitely a mix of professional (I did a private equity internship) and social, since it was  really fun to be in a country that was dear to my heart but I had never actually grown up in.  
I also had friends who were in Munich and Berlin, so we also did a lot of road trips.  I happened to be in Germany during the 2010 World Cup, and Germany during the world cup is just a whole different type of experience.  It was so much fun just to be a part of that.  
I also think that that speaks to what I got in Huntsman every single day, which was just this mix of a ton of different international cultures.  Everybody was very open to teaching you more about where they came from, the cultural norms, social societies, that kind of thing.  And that's on top of being really intelligent and hardworking.  That's something you don't really forget.  
What advice would you give to current Huntsman students?
It sounds a little cliche, but to be open and say yes.  I think Huntsman and Wharton really offer you so many different opportunities to be involved in clubs, go to different lectures, and meet people of different backgrounds.  
Especially within Huntsman, folks are very welcoming.  I remember taking my friends who had never seen snow to go snowboarding in Minnesota, and visiting my friends and seeing their homes in China.  Those kinds of experiences are absolutely awesome and I want people to be very open to them.  
I think my other advice is to take fun classes.  That's something I wish I did more.  I took one English lit class – study of an author for Jane Austen – because she was one of my favourite authors.  I also did a philosophy class on Plato, which had nothing to do with either of my Huntsman double majors.  But those were such fun classes just for myself.  If people have the credits to do that, I hope that they do.  
How was your experience with the Huntsman community, and how has that experience continued post-graduation?
The thing I remember most fondly about Huntsman is the community.  Most of us lived together for all four years, we chose study abroad locations to be close to each other (if not the same location), and my best friends are still Huntsman folks.  We talk all the time.  They do become a great network for professional reasons, but you can't go through four years of college without becoming incredibly close personally.  You're growing up, changing, experimenting with the freedom you have, finding your way, and identifying what it means to be true to yourself.  The Huntsman community is incredibly special.