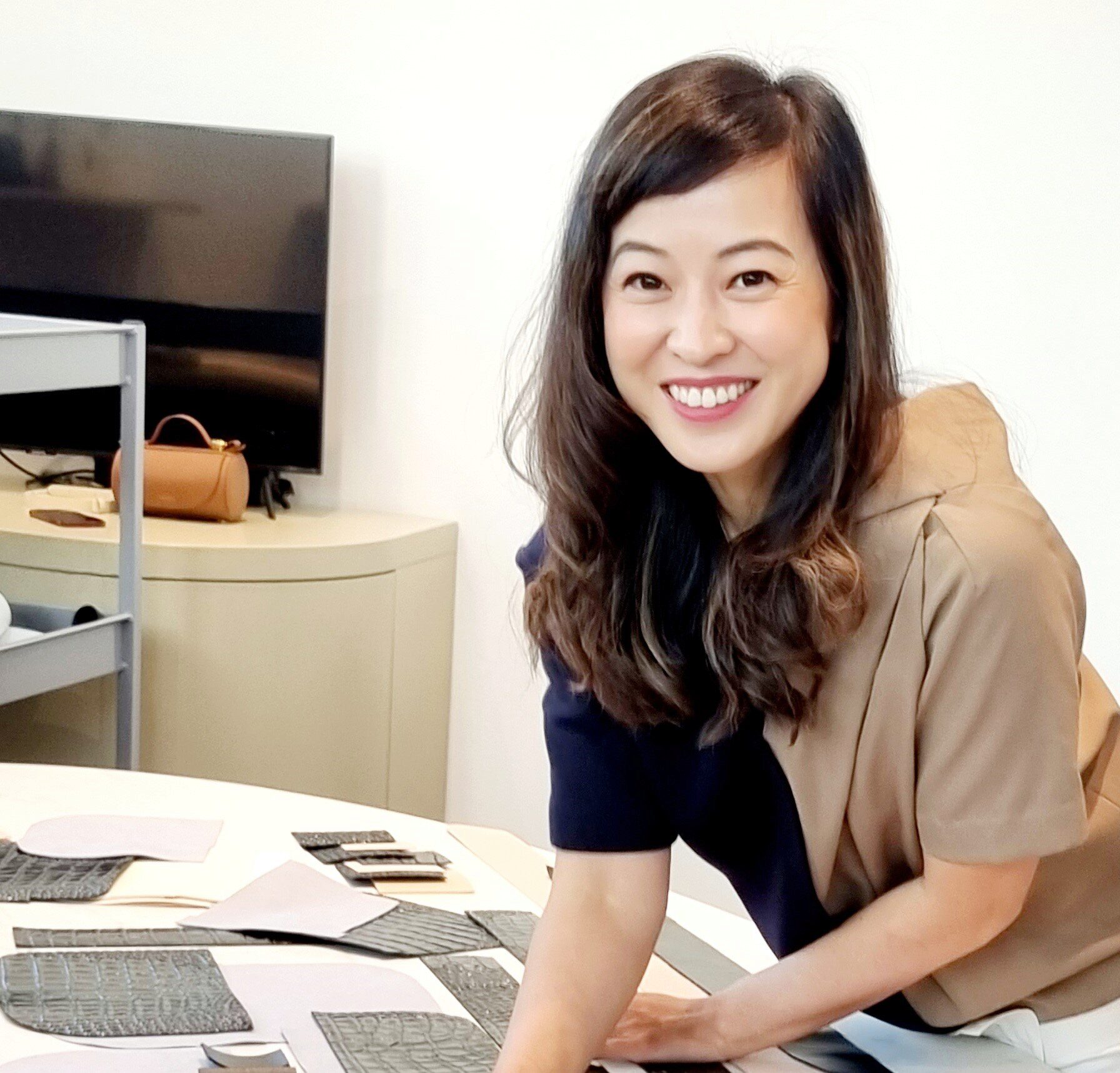 Coral Chung
Class Year: 2006
Target Language: Mandarin
Current Role: Founder and CEO of Senreve
A Conversation with Coral Chung (Huntsman 2006)
By: Jeslyn Li '26
Quick intro: What did you study at Huntsman and when did you graduate?
I'm Coral. I focused on Mandarin in Huntsman and I graduated in 2006. My concentrations were Finance and Management, and I also minored in East Asian Studies and Art History.
What was your first job after graduating from Huntsman? What do you do now and where are you based? 
During my time in college, I interned at a startup and UBS. After I graduated, I worked for Bain in Hong Kong. It was an amazing place to start my career. Afterwhich, I worked at a couple more startups before joining Prada. I also joined a tech company after that, so I had a pretty broad set of experiences. Currently, I am the founder and CEO of a company called Senreve and I am based in the Bay Area, but I split my time between California and Jackson Hole, Wyoming. I also spend a lot of time in New York and, internationally, in Italy. 
What was your favorite part of being part of Huntsman? 
My favorite part of Huntsman was studying abroad, but I also really like KC3. Living together with the rest of the program was definitely a bonding experience and my freshman year roommate, Lisa, is actually still my very best friend. She and I are actually going on a trip together to Malibu Ranch soon! We have been friends for almost 20 years now.
I also loved the Huntsman office and having that space for spontaneous conversations. The special events that we did in the office really made the place feel more special to me. Huntsman also has all the perks, free snacks and printing included!
How do you think the Huntsman Program impacted your professional and personal development? 
The Huntsman Program is super core to my identity, professionally and personally, even 20 years post-graduation. I started my career based in Hong Kong, working abroad and with international clients. This really put my Huntsman knowledge to work. Even today, Senreve is very global in nature. When founding Senreve, I always had this global mindset and I was never afraid to, for example, go to Italy and set up our supply chain or establish an office in Asia. In addition to this, we also assembled a team during COVID and established a store in Singapore all while figuring out logistics remotely. I attribute these achievements to my Huntsman background. On the whole, I believe the entire idea of International Studies and Business is very relevant to my development. I pretty much use the Huntsman foundation daily—I conduct business in Chinese and English, and I'm always working with people from various cultures. In essence, Huntsman has always empowered me to do what I do. 
How did the pre-professional culture at Penn affect your perspective when founding SenReve? 
During my time at Penn, I felt like there was a chip on my shoulder. As a bubbly female from California, I felt like people didn't see me as being "hardcore" enough. I also didn't go into Wharton knowing that much about the finance world. There were definitely moments when I felt like I didn't fit in at Wharton. 
In a way, I felt pressured to pursue a Finance concentration and take the hardest classes in the Finance department. This influence over people's career decisions, at least during my time, was definitely too heavy. It was hard for anyone to be more creative and enter the fields of, for instance, public service. I found that any deviance from a career in finance into another industry was much harder to navigate. 
Thinking back to my investment banking internship, I realize a lot of the aspects that I don't like about the industry, such as the lack of female representation. So, I do think that Wharton and Huntsman can do a better job helping students navigate all the different career options. At college, it is a time of exploration! It's not about reaching that final destination in your career. 
What is your founding story for Senreve?
A big motivation for me to start Senreve was having my oldest daughter in my life. It was really difficult for me to grapple with the idea of being super passionate about my career when I had such an important new person in my life. So, in a way, it was very motivating for me to start a company because I always joke that I have a middle child between my 10-year-old and 1-year-old daughters, which is my 6-year-old startup Senreve. In some ways, I was motivated because I knew I would pour my heart and soul into this startup.
On the flip side, I grew up in a very entrepreneurial household as an only child. There was definitely a part of me that thought of all my professional experiences as what I had gathered up in preparation to start my own company some day. 
What is some advice you want to give to our students in Huntsman right now?
I think it's important to build relationships, whether that be with friends, mentors, or significant others. It's so important to explore and meet people in college because this is the only time when you have so much time and so many opportunities to do so. There's also just an endless amount of resources at Wharton that you really have to put yourself out there for. The problem to me with the overall measurement of success in our education system is that it's quite antiquated. There's not a direct correlation between long term success or whether or not you get an A in accounting, you know. Ultimately, what drives success and happiness is knowing what you are passionate about. To achieve this level of self awareness, you really need to explore and find out what you like and dislike.
Where do they see the Program going in the next 25 years? How is Huntsman preparing the next generation of International Leaders?
I think the program is on the up and up. Huntsman is really more relevant today than ever in terms of having a global perspective, understanding different cultures, and having exposure to and experience of immersion in various cultures in the world. Some people have a lot of fear and discomfort around the idea of foreignness. The Huntsman Program really prepares it so that it's almost second nature for our students to be all around the world. 
Another exciting aspect of Huntsman is that there's so much room for there to be more awareness of the program. I like the idea that there's potential further collaboration that can be done, maybe with the various schools that people are studying abroad at.