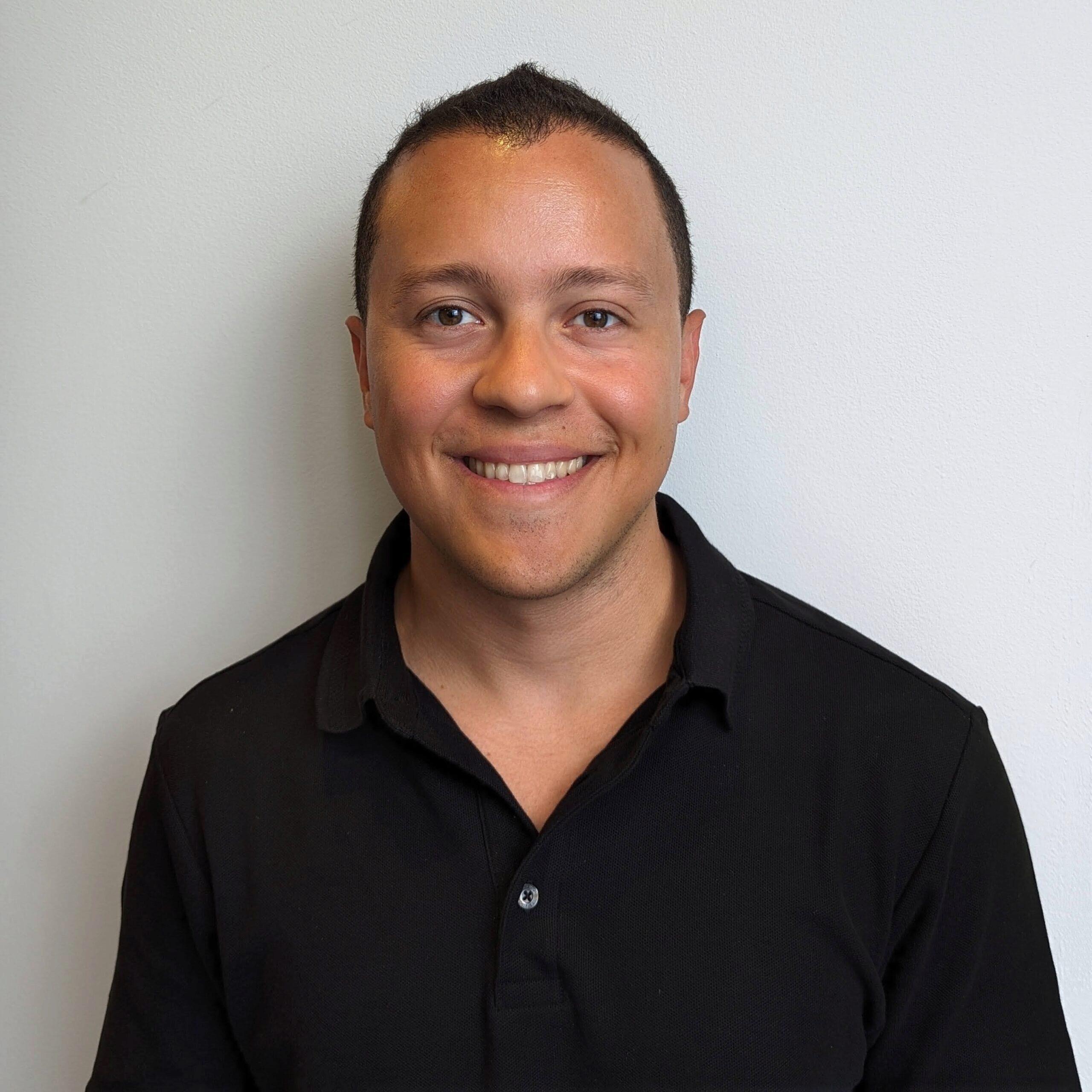 Daniel Cruz-Rosso
Class Year: 2018
Target Language: Portuguese 
Current Role: Product Marketing Manager at Google
A Conversation with Daniel Cruz-Rosso (Huntsman 2018)
By: Iana Mitchev '25
Tell me about yourself and what you studied at the Huntsman Program.
I was born and raised in Puerto Rico and lived there for 18 years. I had been contemplating where I wanted to study, and I saw that the US offered excellent education and numerous opportunities. I had a strong interest in business due to its versatility and the various possibilities it presented. At the same time, I had a deep passion for languages. My first language was Spanish and then I learned English & French in school. I was eager to explore this further at university. After exploring different programs, I decided that if I wanted to study business, why not attend the best business school? Luckily, my older brother had attended Wharton, which allowed me to gain a deeper understanding of the school through the classes, the culture, and other aspects. I learned about the Program through a current Huntsman student who provided me with more information. 
While at Penn, I decided to take the opportunity to learn a new language and enrolled in Portuguese for Spanish Speakers, leveraging my knowledge of Spanish. Through the Huntsman Program, I had the incredible opportunity to study in Rio during my freshman summer. It was one of the best experiences I've ever had. There's a stark difference between learning a language and immersing yourself in it. I studied it for two semesters, but the time came to embrace Portuguese full on. Surprisingly,  I could barely understand the locals during my first week there. It became clear to me that understanding a language from a native's perspective, including slang and conversational nuances, cannot be obtained solely from textbooks. After Rio, I went to Lisbon for a six-month study abroad program, which provided the best immersive experience. The more time I spent there, the more my language skills developed.
On the business side of the program, I concentrated in Operations, Information, and Decisions (OIDD) with an emphasis on Decision Processes. As I took various courses, I found the psychology behind decision-making in business fascinating. It revealed that things aren't always what they seem, and people's reactions are not always rational. Each individual responds differently to specific business cases. I took an intriguing course called Operations Management, which allowed me to understand how small tweaks in a system can yield significant results. This is how I found my passion for understanding how things work and finding optimizations.
Could you share with us your current role?
I'm currently a Product Marketing Manager at Google, and I'm based in London. At Google, you can work in many different functions of marketing. Within marketing, you can perform various functions such as growth marketing, which you can think deeply about how to grow market share, and core product marketing, where you collaborate with engineers to develop and introduce new features to the market. Specifically, I work in partner marketing for our Devices and Services division, which brings to life Google's expertise in software through hardware products, such as the Google Pixel phone. I spend my days contemplating how we can effectively launch a phone into such a complex industry that has become an integral part of everyone's lives. I also focus on the UK & Irish markets, making it critical for me to understand cultural nuances that are far different from those of Puerto Rico.
What is your favorite part of being a member of the Huntsman community?
I grew up in Puerto Rico, a small island with only around three million people, with limited cultural diversity. Everyone in my high school was from Puerto Rico, and I grew up surrounded by the same culture and the same people. Our culture is extremely rich, and it holds great importance to me. However, when I joined the Huntsman community, consisting of forty-seven students in my year, I was exposed to individuals from all walks of life, various countries, and diverse interests and passions. Having those people in my freshman year dorm was an amazing experience. When you enter Penn, or any university for that matter, everything changes, and you face different challenges. It's wonderful to have a group of people you can rely on, and that's something I truly value about Huntsman.
How do you think Huntsman influenced your professional development?
Huntsman prepared me to manage various tasks simultaneously. In four years, you earn two degrees, which requires taking a more demanding course-load across different subjects. Huntsman students are encouraged to be leaders and actively participate in various capacities. During my time on campus, I was involved in clubs such as Wharton Latino, the Puerto Rican Cultural Association, Wharton Hospitality & Travel, and several others. Many times, I would become so engrossed in these activities that I would forget about studying, but despite the heavy workload, I was able to manage it all. This skill-set has translated well into my professional life, giving me the confidence to handle the demands of the professional world.
At Penn and Huntsman, you have the opportunity to pursue any path you choose. It is important to make the best decision for yourself and navigate the complexities of adulthood. The university provides many opportunities and healthy challenges. Ultimately, you learn to be confident when navigating tough and ambiguous situations. This lesson has greatly contributed to my independence and success at work. Huntsman and Penn graduates stand out because they are prepared to succeed in diverse environments and positions. With countless paths available, you need to have the confidence in the direction you choose, which is also emblematic of the Penn experience.
Huntsman's intersection of business and exposure to a liberal arts education has helped my ability to approach problems from multiple perspectives. Working at a global company like Google, my role in the HQ in California was to work with different countries and consider the unique nuances of each. Huntsman has provided me with the skills to navigate these complexities successfully.
My experience at Penn learning Portuguese has given me an advantage when working with Portuguese-speaking markets. In my second year at Google, I had the opportunity to apply to a pro bono research project that selected five individuals. I worked on a project focused on understanding Brazil's irrigation systems in the Northeast, an arid and dry region, and identifying how to leverage technology to help those communities. I was able to reference my experience being a Portuguese target within the Huntsman Program. When I got to Northeastern Brazil, I was one of the few people who could speak the language and was able to help our group translate and connect with the community. I was not only able to make an impact, but I also  gained a further understanding of Portuguese and Brazilian culture.
What advice would you give to current Huntsman students?
Don't follow the norm, even though it's the easy route. It is something that I had to learn the hard way at Penn, and I'm still learning that. When you're in an academic or professional environment at a young age, it's hard to know what the right answer is. You look at your peers, people who have gone through what you're going through, and you think it's the right path. It could be the right path for them, but it might not be the right path for you. There's a lot of uncertainty when you take an unconventional route, and it's challenging to do so, but it's worth the effort. If I could go back in time and tell myself something, it's to be very patient. You're going to be nervous and feel uncertain, but try different things to discover what's best for you.