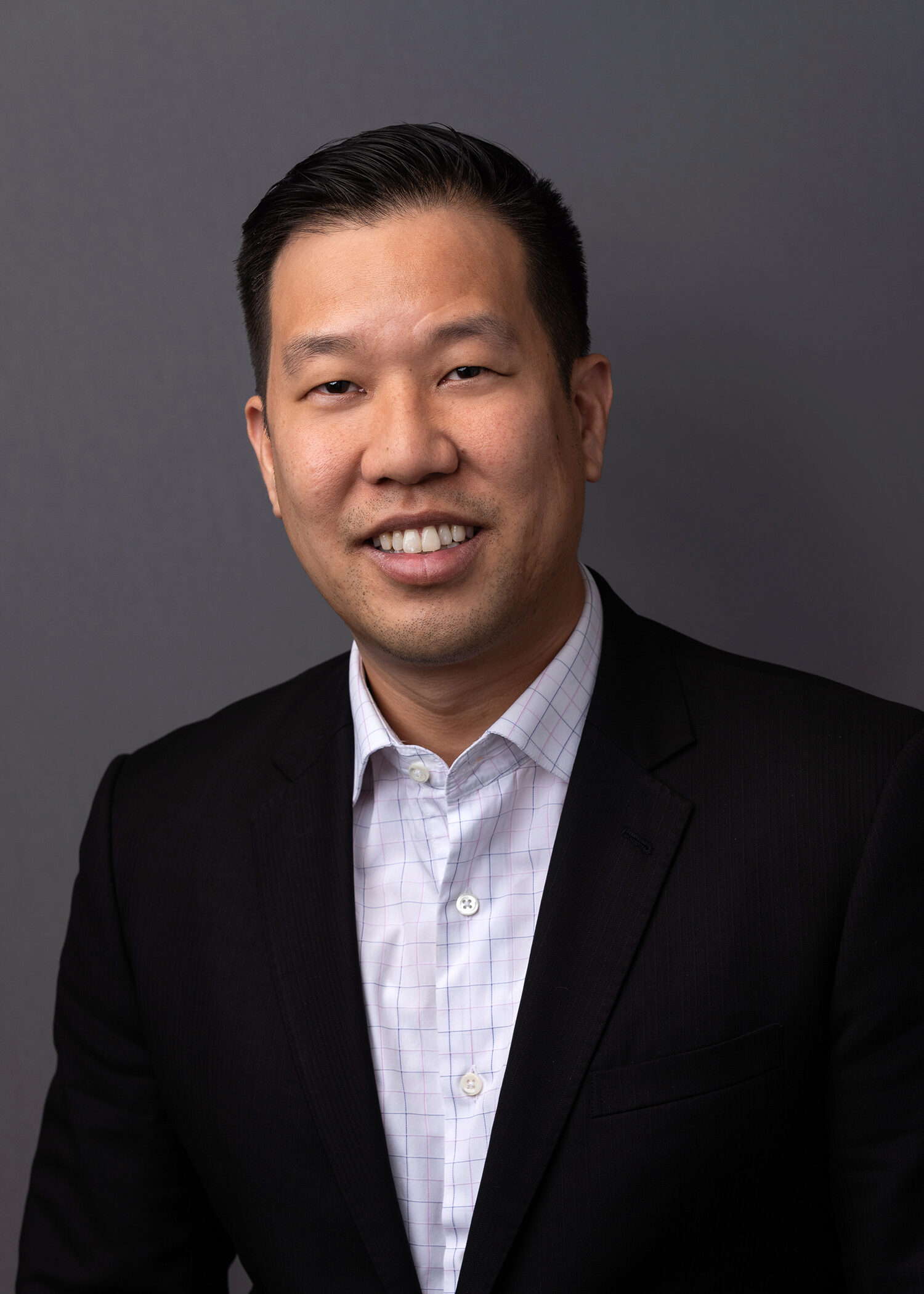 Derek Wong
Class Year: 2003
Target Language: Chinese
Study Abroad: Tsinghua University (Beijing, China)
Wharton Concentrations: Finance & Public Policy
Tell me about yourself. 
My name is Derek Wong, and I'm currently the Senior Director for Planning and Government Relations at a firm called Excelerate Energy that's based out of Houston.  I'm married with one child and graduated from the Huntsman Program in 2003.
I grew up in Bethesda, Maryland, outside of Washington, DC.  Philadelphia was only about two and a half hours from home by car, and I had a really great time at Penn. I did my study abroad in Beijing at Tsinghua University, and it was really impactful for me because my semester abroad was in the fall of 2001.  That meant September 11; the attacks on New York and Washington.  It happened a week after I arrived in Beijing, and it really colored my entire study abroad experience.  All of the classroom activities, especially when I took more international relations and political science focused classes, were about the war on terror and the US response to what was happening with invading Afghanistan and getting a coalition together of NATO allies.  I was seeing firsthand how a lot of those sorts of political and diplomatic messages were received in other parts of the world like China. 
That was really pivotal for me as a junior in college thinking about international studies and business.  So, instead of doing a banking or consulting internship as a lot of Wharton undergrads do, I went to DC and worked at a think tank on Capitol Hill.  That really led me down a policy path where I eventually joined the State Department and was a US diplomat for almost a decade.  I just left diplomacy in 2019 to go back to the private sector and work for Excelerate Energy.  I've lived all over – I went to grad school in London, and also lived in Mexico, Argentina and Hong Kong.  Now I'm (sort of) permanently settled in Houston.
What does a normal day look like for you at Excelerate Energy?
First, a little bit about the company Excelerate Energy. We are a midstream gas company, providing a variety of services related to LNG (liquefied natural gas).  In a nutshell, we have a fleet of vessels that serve as floating LNG import terminals around the world.  My role specifically is twofold. One: I do commercial planning, so it's a lot of strategy, resource management, and making sure that there's consistency in our commercial development efforts around the world. And then the second part of what I do is government relations: making sure that the US government and any of the governments in the countries where we're operating are well aware of what we're doing operationally, and what we want to be developing in the future.  This includes making sure that we have the right contacts, leveraging a lot of the relationships that I built while I worked at the State Department.
Could you walk me through your career trajectory, from graduating Huntsman to where you are now?
After graduating from Huntsman in 2003, I went to the UK and did a Master's of Public Administration at the London School of Economics.  It's one of the few two year master's programs at LSE, and I really enjoyed the ability to spend the full two years living and studying in the UK, meeting people from all around the world that brought different perspectives to public policy.  If you think about how September 11, 2001 was really pivotal for me in Huntsman, when I was living in the UK, this was during the US and UK invasion of Iraq. That is, this was an alliance between George W. Bush and Tony Blair, and made Blair very unpopular with the British people. As an American living in London, when President Bush came to visit I had never seen so much anti-American sentiment.  I got to consider a very different perspective to what was, for me, a very much American educational upbringing. 
After I finished the master's program, I moved back to Washington, DC and worked in economic consulting for a company called NERA.  I spent a year there doing a lot of econometric analysis, focusing on competition.  I then transferred to one of their sister companies, Oliver Wyman.  I was able to travel and do projects in places like South Africa and China, and use some of the language and multicultural skills that I gained through the Huntsman Program.
I ended up spending three years with Oliver Wyman in New York, and, unfortunately, towards the end of my time there was when the financial crisis hit in 2008-2009.  A lot of our clients themselves were either folding or having to make a lot of cuts and not spending as much money on consulting services. 
I ended up leaving New York and moving back to Washington where I grew up, and spent a year working for a tech startup called Razoo (now Mightycause).  Essentially, it's a crowdfunding platform for charities and nonprofit organizations to raise money online and get credit card donations.  During that year, I also took the Foreign Service exam, which is the primary entry point to join the State Department as a Foreign Service Officer.
I joined the State Department at the end of 2010.  Once you join the State Department, basically the department chooses where you go for your first two postings. The only thing that they asked was what languages I spoke.  So, my first two assignments were Mexico City and Hong Kong. I had Spanish and Chinese coming in, so I didn't require that much language training.
I ended up spending my first four years in those two cities.  After that, I went back to Washington to work at State Department headquarters as more of a policy advisor. And then my last diplomatic assignment was in Argentina, where I covered the energy and infrastructure space for the US Embassy in Buenos Aires. That's where I got to know the company that I work for now. I learned a lot about energy issues and energy diplomacy.  I feel like I'm exercising those same skills, but on the corporate side, with my current job.
What most excites you about energy and where do you see the industry going forward?
I think one of the things I didn't appreciate before working in energy is how it touches on each part of the economy and society.  You can't have transportation without energy. You can't have industrial growth without something to power it. You need to keep the lights on. You need to supply energy for cities that want to grow, or for sectors and economies that want to be connected with each other.  You've had countries go to war over oil and gas access. You see tensions in Asia over who has what maritime rights – whether it's China, Vietnam, the Philippines.  A lot of it is because those areas are likely to be very rich in minerals, whether it's oil and gas, or other minerals that can be extracted.  So those land and sea rights are playing a large role in international relations. 
The  interplay between energy and geopolitics is something that I find really interesting.  One of the interesting and exciting things about what I do is looking at the future of energy and the future of what that can open up for economies and societies. That means seeing if it can become more of a resource that helps solve problems, rather than the basis of two countries going into war.
How was your experience in the Huntsman Program, and how have you found the Alumni Network post-graduation?
You know, I do keep in touch with a number of my Huntsman peers, not only from my cohort, but also people who I met in classes above and below me. I think that being part of a group of people who are globally minded and are doing really innovative things around the world is inspiring. It's great even just to passively see what people are doing by checking LinkedIn, or seeing any Facebook updates. 
I would also say, again, my time studying abroad was very pivotal, and I am lucky that there were six or seven other Huntsman students that were in Beijing at the same time as me.  Even experiencing September 11 in China, not all of the Huntsman students were American. It was part of my own awakening, seeing how US foreign policy played out overseas and talking to my colleagues and peers that were Canadian, Malaysian, Swedish, and Taiwanese, and seeing what their reactions were to the same types of news stories and speeches and decisions. 
After Huntsman, living in New York, it was easy to see Huntsman alum through different networking events. I remember the last time I saw Inge Herman was in Hong Kong when I was living there in 2014-2015.  She helped organize an event for Huntsman alumni that were living there.  It's been really great to see what people are up to and to know that starting as freshmen on KC3 is like an incubator for great ideas and people with vision to go out and change the world.
I also participate in the alumni interviewing program, specifically for Huntsman students. When I was in Argentina, I interviewed students from all over Latin America who wanted to study at Penn.  Now that I'm in Houston, most of the applicants I interview are from Texas.
What advice would you give to current Huntsman students?
Some advice I would give to Huntsman students is, to the extent it's possible, really just to absorb other students' perspectives, experiences, and opinions, even if they're diametrically different from what you bring to the table.  I had a certain background – whether it's political views, religious views, or my cultural upbringing as an Asian in the United States. And being able to meet, live and study with people from literally all over the world is something that I didn't fully appreciate when I was a student.