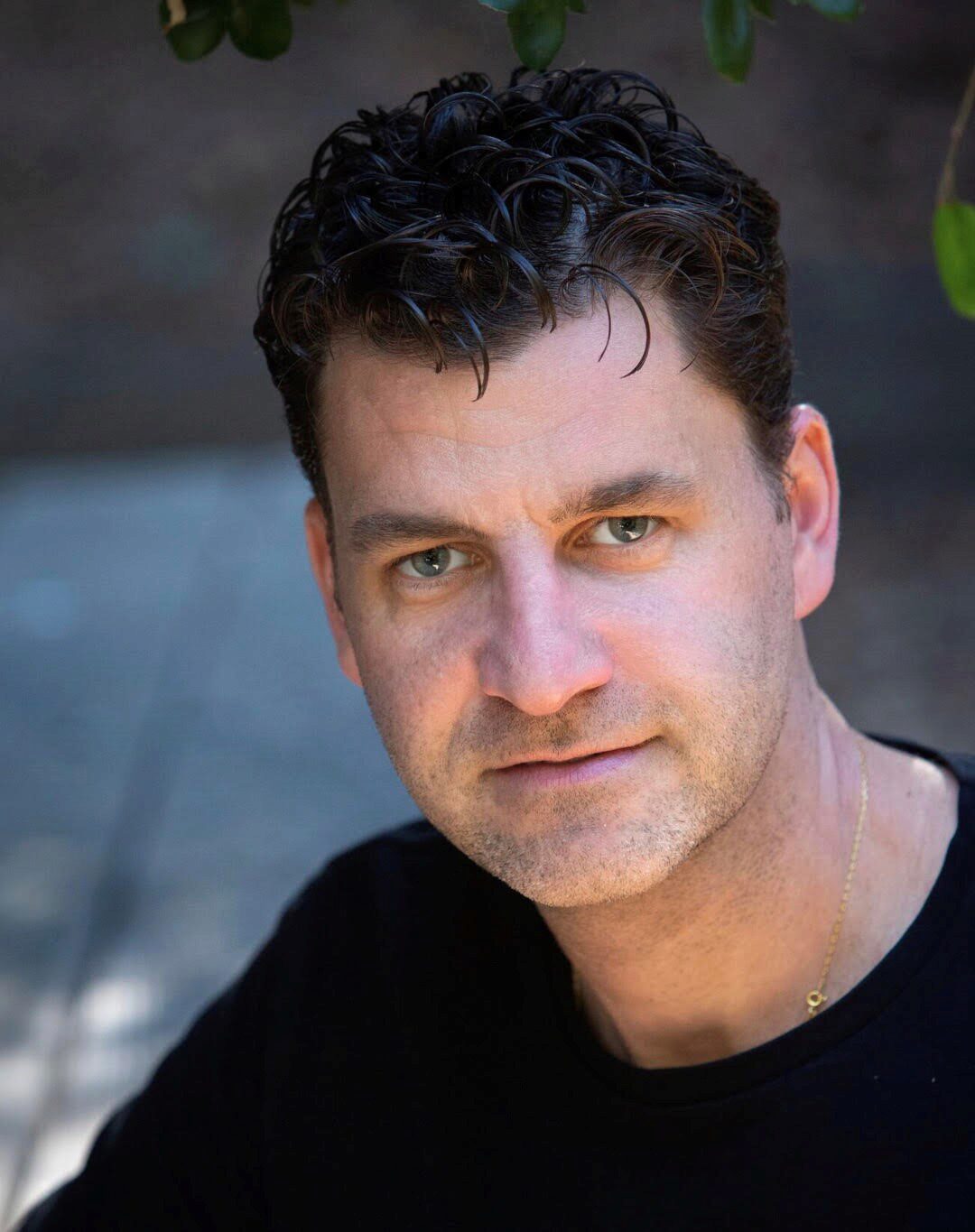 Fernando Szew
Class Year: 1998
Target Language: Spanish
Current Role: CEO, Fox Entertainment Global
A Conversation with Fernando Szew (Huntsman 1998)*
By: Jeslyn Li '26
Tell me about yourself. What did you study at Huntsman and when did you graduate?
I'm Fernando Szew, I graduated from Huntsman in 1998. On the Wharton side, I did dual concentrations in Management and Marketing; on the College side, I did International Studies with my target language being Spanish.
What was your first job after graduating from Huntsman and how long did you work there? What do you do now and where are you based?
I currently live in Los Angeles, California with my family. This is also where I grew up and where I moved back two years after graduation in the year 2000. I was born in Buenos Aires, Argentina, which is also where I did my study abroad. 
My first job out of college was in Argentina for a Wharton alum that I connected with while interning at the Wharton Enterprising Families Initiative program where I worked from my freshman year all the way to graduation. The job in Argentina was originally on the corporate side of the family enterprise as part of an early-stage young professional program track, but the family company had sold their main asset and had invested most of their corporate wealth into the largest exporter of meat in Argentina. So, most of my two-year experience post-graduation was at this exporter. 
To the question of what I'm doing now: after moving back to LA, I started working on the distribution of television and video content segment and in 2003 co-founded a company called MarVista Entertainment with my father and two other partners.  We focused on the international distribution of television and video content beginning to focus on expanding broadcast channels internationally.  Even without capital, we figured out how to get into the production side to shore up our pipeline of content and started to grow in that area – primarily in the segment then known as Made For Television movies. Over the years, we grew, I amicably and successfully bough out my co-founders with the help of capital from a friend I had met at Wharton and in 2021 we jointly had a successful exit when we sold MarVista to Fox Entertainment. The whole MarVista team was part of the acquisition by Fox and today, I still operate MarVista as a part of Fox Entertainment.  Also, I am spearheading a new business unit called Fox Entertainment Global, which is centralizing and monetizing content from the growing pipeline of shows from different content studios at Fox. 
How did the pre-professional culture at Penn affect your perspective going into your first job? How do you think the Huntsman Program impacted your professional and personal development? 
My answer is centered on romance and self-confidence, really… I followed love (I met my now wife of over 22 years during my junior year at the of my study abroad semester in Buenos Aires) and my gut. The Huntsman experience helped me in that the dual-degree further pushed me to use the right and left sides of my brain and built those muscles to be in tune with both. Huntsman really helped me to become a well-rounded person and early thoughts of what I would be like as an executive and future leader. I came into the program likely relatively mature at the age of 18 and focused on wanting international exposure to my college experience.  And with the bi-cultural aspect of my life as an immigrant and intrigued by diplomacy and building bridges. So, the program fit like a glove, and it catapulted me into the world of international business. This still energizes me today and I have really built my career around this international aspect. 
To wrap it up, I want to say something with a lot of pride and reflection. After selling the company and the culture we built at MarVista Entertainment, I have come to realize that building the soul of a company was super important to create a common purpose.  As I bought out my early partners and the company moved from a small (lifestyle) firm to a growing company needing to add processes, systems, and most importantly people, we set out to reframe the culture  with an ambitious "why do we exist". And we arrived at an answer that we are here to create opportunities to make the world a smaller place.  Full circle, right?  My Huntsman experience and the exposure to the academics there—through seeing the world from a historical point of view and an economic point of view—that we're all in this together. At the end of the day, some people might try to pull us apart, but it's on us to build bridges and common purpose. This has really become my mission through my business career and it has been a good ride so far. 
What was your favorite part of being part of Huntsman? 
It was just like walking into a place that felt comfortable for me in that there were different perspectives from wonderful people of different walks of life. The duality of the academics really spoke to me, and I really enjoyed my time there. Some of my favorite classes were the Huntsman-specific classes, comparative management classes, and also during my time studying abroad. For example, I took a class in foreign affairs when I was in Buenos Aires and I learned how different parts of the world perceived the US. This was such a great moment for me to really understand the role that the US has played in world geopolitics. But most of all for me during my college experience, I made some amazing relationships and, yes, it was the people-aspect of Huntsman and all the folks I interacted with during my college career – students and faculty. Working with professors, helping with their research and digging into the academics and the people on campus with different paths and interests, it all truly opened my eyes to the world of opportunities and possibilities. 
What has been the biggest challenge of your career?
My career has really been centered around entrepreneurship and always striving to grow. My challenge is pretty common amongst entrepreneurs.  With loads of self confidence and moments of self-doubt it can all be blinding because you think you can do so many things, yet you are never really sure. For me, in the very early years of my career there were times where I felt there was a lack of clarity and focus, which is okay and in hindsight I really was just letting the gut lead the way of what "felt" right.  But the early days were mostly survival mode as a firm but I was always grateful that  I had a really supportive and loving family to fall back on, as well as my Huntsman degree as a safety net for other career options. I certainly decided to go on a very different path than what some might consider the standard Wharton graduate careers (consulting and investment banking). While there was a time when my peers were making three, four times more than me in terms of take-home salary, I never really focused on that. So, the challenge was just about adapting and iterating and moving fast until you find your lane. Of course, the challenge often turns out to be an opportunity and a great learning for the future. 
What advice would you give to current Huntsman students? What is something you wish you had known when you were students themselves? 
Don't take it too seriously. Let things come to you. You are already "in the game". Work hard, but also let go a little! This is the time as a student to really just soak it in and be open to the world of opportunities. You are in an amazing place, with an amazing built-in network, so just let it do its thing!
While I was involved in several organizations, I would tell myself to put more focus on giving back to the community. Looking back, I think I could have really done more community service and purposeful work. 
Where do they see the Program going in the next 25 years? How is Huntsman preparing the next generation of International Leaders?
Huntsman is truly a trailblazing program. Even though the world is more globalized now, it is also arguably more divisive than ever.  So, I think the future of the Program really lies in the students being leaders and leading the way of making our world smaller, whilst the problems we face might be getting bigger.
What's your favorite place you've ever been to? What's next on your travel bucket list? 
I've been very fortunate in my career and life to have been able to travel a lot! I have gone to almost every continent and over 30 countries. In the past few years, what really appeals to me are trips amongst the wonders of nature. I'm not necessarily a big outdoors person and grew up in big urban settings, but being in nature makes me feel really grounded. One of the most amazing places I've been to is the Falls of Iguazu, which is on the border of Argentina, Brazil, and Paraguay. I've also really enjoyed beautiful islands like Hawaii and Fiji and recently the scenery in several National Parks like Yellowstone. Next up, we are looking to travel to Tanzania! 
*The Class of 1998 is the first graduating class from Huntsman. They will be celebrating their 25th Reunion this May!