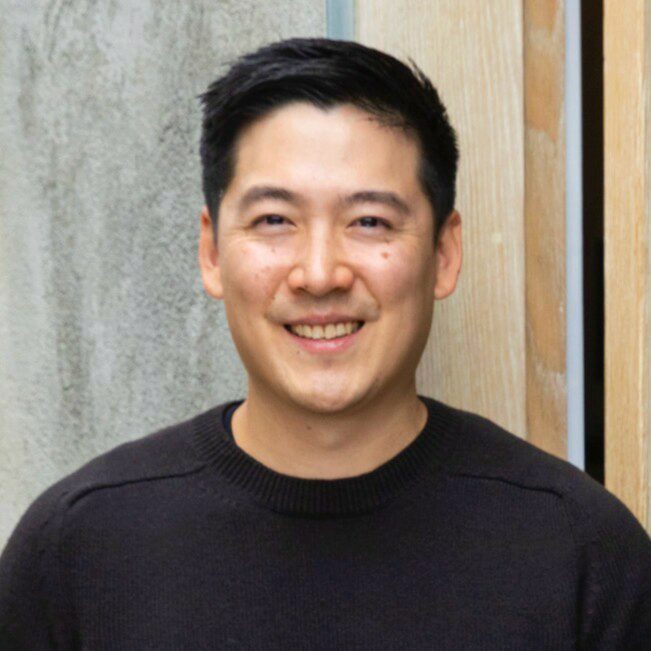 Jason Yeh
Class Year: 2006
Target Language: Chinese
Study Abroad: Peking University (Beijing, China)
Wharton Concentrations: Finance & Entrepreneurial Management
Tell me about yourself. 
I grew up on the East Coast in Princeton, and I attended the Huntsman Program as a Mandarin Chinese target. I studied abroad at Peking University, which I think had a big impact on how I thought about my career after Penn.  Pretty early in my career, I wanted to find opportunities to work in China, or work with Chinese companies.  It ended up being incredibly helpful, both in terms of the language skills and the time that I spent in China during college.  Early in my career, I had the opportunity to go from a venture capital firm into a startup that had exposure to the Chinese market.  The company was Riot Games, a video game startup based in Los Angeles developing the game League of Legends.  I ended up spending a lot of time in China, Singapore, and across Southeast Asia. Later on I moved with my family to Germany, where I built and ran a team based in Berlin focused on Esports. So I kind of took the international element to the extreme, and ended up living abroad in Berlin for almost nine years.  I actually just moved back to the US with my family.  I ended up leaving Riot, and since then I have been mostly angel investing and advising startups.  I recently co-founded a venture firm with a former riot colleague.
Can you tell me a little more about your current professional role and what a normal day looks like for you?
I'm the co-founder of a new venture capital firm called Patron (https://www.patron.xyz), and we recently announced our $90m Fund 1.We're investing at the intersection of consumer, games, and web3, and we spend most of our time talking to new founders we would potentially invest in, or with our existing portfolio founders to help the companies progress and develop. We are also spending time connecting with and getting to know potential co-investors, who primarily are made up of current founders and operators building in our investment areas, or fund managers of later stage funds. 
Could you walk me through your career trajectory after graduating from Huntsman?
The first job I had out of Penn was at Oliver Wyman in New York.  I worked on the strategy consulting side, and I contributed to project teams  working for technology and retail companies.  I did that for about a little less than a year before I realized that I wasn't really interested in consulting  for really large companies that faced obstacles in implementing our proposed changes.  So pretty early in my career, I decided to look for other opportunities to get outside of consulting, and to pursue my general interest in technology and entrepreneurship. 
I was fortunate that I found a pre-MBA role at a venture capital firm called FirstMark Capital, which is based in New York, and spent almost two years there. As an associate, I focused on sourcing deals, talking to founders,  learning about new industries, and I spent quite a bit of time on digital media and consumer internet startups.  The main deal that I worked on during that time was leading diligence when we co-led the Series A for Riot Games, an LA-based video game company that makes League of Legends.  I met the founders really early on, when it was just the two founders and three other people.  
I ended up leaving FirstMark to join Riot as the first business hire before they launched League of Legends.  So I moved out to LA, and ended up working at Riot for what became nearly nine years.  In general, I was always interested in video games growing up, but I never thought of it as an industry I would work in.  Over the time that I spent there, I realized that there's actually a lot of opportunities for people with a general business background to add value, not only to a video game company, but to startups in general.  I was able to wear many hats and work on many different product teams, strategy teams, and business teams.  Eventually, I went into an executive management role where I opened an office in Berlin and then managed the entire team and business unit there.
I think the reality right now is that companies are increasingly international. So whether it's companies based in Asia or Europe who want to launch in the US, or companies in the US who want to launch in other regions, I think that having experienced potentially working but also studying and living abroad in different parts of the world is incredibly relevant to product management, growth, and international expansion roles. 
You mentioned that you spent an extended period in Germany.  Before moving to Germany and operating in that environment, did you have any German background?
I didn't speak any German at all. My wife also didn't speak any German.  We both wanted to experience something new from a cultural standpoint, and I knew it would be kind of uncomfortable and difficult in terms of the initial adaptation to a region, but we were up for the challenge and the experience. Professionally speaking, it was really exciting because the area that I was going to focus on was an emerging part of our business centered around Esports.  European football is something that I followed, even growing up in the US, so having the opportunity to go to a region where there was a really strong culture around sports, and trying to build a new sport around League of Legends was really exciting to me.  My wife also studied at Wharton for undergrad,  and one of her favorite experiences centered around her study abroad in Belgium. So we were both really excited about the opportunity to live and work in Europe.
Initially, we did it with the lens that we'd do it for two or three years, and then move back to LA, but we ended up staying for eight years. Both of our daughters were born and raised in Berlin.. Even after I left Riot, we stayed in Germany, because Berlin is such a great place for kids to grow up – it's a really international and culturally diverse community.  The team that I built and managed for Riot in Berlin was equally diverse, as we grew to a team of 60 people from all over the world.   I think if I didn't study abroad and have the Huntsman experience, I probably wouldn't have been as open to that type of work. But I'm really glad I did, both from a personal and professional standpoint.
What stands out to you most about your Huntsman experience?
By far, the thing that stands out the most is studying abroad.  Our Huntsman cohort was actually pretty small – it was only 31 or 32 students and 11 of us did Chinese. So more than a third of the class did the same language and we all studied together. 
I was really glad that I took the opportunity to do an internship in Shanghai before beginning my study abroad in Beijing.  A lot of my classmates who didn't do that only spent three or four months in China, so they had a very different experience.  I think a lot of them were from Asia, from places like Singapore, Hong Kong, and Taiwan, so I was actually one of only two students for whom Chinese wasn't my main, primary language. 
Looking back, I think the time spent outside of Philadelphia was actually some of the most meaningful in terms of cultural experience and meeting people.  Penn in general is a school that is very pre-professional. So starting from freshman year, people are thinking about doing internships and climbing some professional ladder.  It would be great to create more opportunities for people to explore internships abroad, and acquire that experience earlier in their careers.
What advice would you give to current Huntsman students?
I would say, as early as possible, try to figure out what kind of things you're interested in.  Even outside of work, think about how you spend your time and what things excite you most.  What companies are you most fascinated by? Because the reality is most companies just want to hire smart, young people. There isn't necessarily one path to getting a specific job.  I think, especially when you talk to a lot of people who come out of Wharton undergrad, they think that if you're going to work for a non-finance or non-consulting company, it has to be in their finance department or in some narrowly defined business role. But the reality is a lot of what it takes to be a really good product or operational leader are skills and attributes that you would develop at Penn.  So I think just opening up people's minds that there are actually opportunities to explore different career paths is important. Even when I was at Riot and we were hiring interns from undergrad, it was a very different process for hiring than traditional post-grad destinations like Goldman Sachs and McKinsey.  If people can think earlier about what things they might be interested in, college is the best opportunity to connect with companies and build relationships, to see how you can get involved.