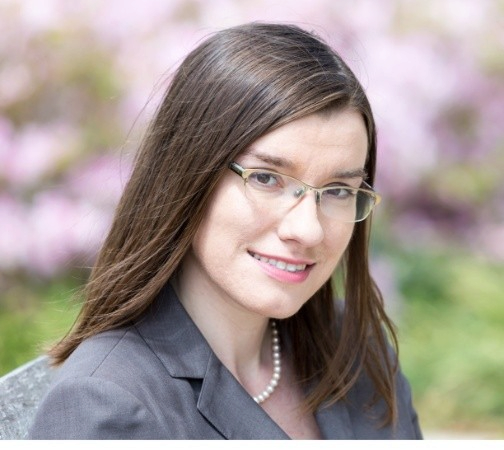 Katerina Manoff
Class Year: 2009
Target Language: Spanish
Study Abroad: Madrid, Spain
Minor: Spanish and Math
Wharton Concentration: Finance and Accounting

What is your current professional role?
Director of Partner Relations at Ukraine Global Scholars and freelance writer.
When you think back on your time at Penn and in the Huntsman Program, how did your experience as a student in the Program impact your career decisions and professional development?
Joining the Huntsman Program ingrained a lifelong desire to seek out a global perspective in my career. While not all of my prior jobs were explicitly international in scope, I'm always thinking about cultural influences on my work, learning from promising case studies from other countries, and considering the potential for my work to have a global impact.
In what ways have you used your dual degree training and education?
The business education I received at Wharton has helped me in every single professional role I've held. The market is not the answer to every problem, but I think business concepts are at least somewhat relevant to most fields. The interdisciplinary education that I received from Huntsman also helped me develop my writing and communication skills, which I've used frequently throughout my career. Finally, My Spanish-language skills were directly relevant for a prior role at an edtech company developing an ESL program for Spanish speakers.
In retrospect, what are the most significant features of your experience at Huntsman?
I am so grateful for the close-knit international Huntsman community. I felt at home from my first days on campus, which gave me the confidence to discover new passions and take full advantage of the Penn experience. My appreciation for the uniqueness of the Huntsman community has only grown since graduation, as I've often found myself in monocultural professional or social groups. The semester abroad was another huge benefit – with so much to do on campus, I'm not sure I would have gone abroad if it wasn't a structured requirement of the program.
Do you have any reflections on how your semester abroad influenced your academic, career, or personal development?
Studying in Madrid helped me become fluent in Spanish – something I'd failed to achieve in the prior 8 years of studying Spanish in class. My semester abroad was also a time of enormous personal growth – from my first time navigating a foreign ER to my first great romance!