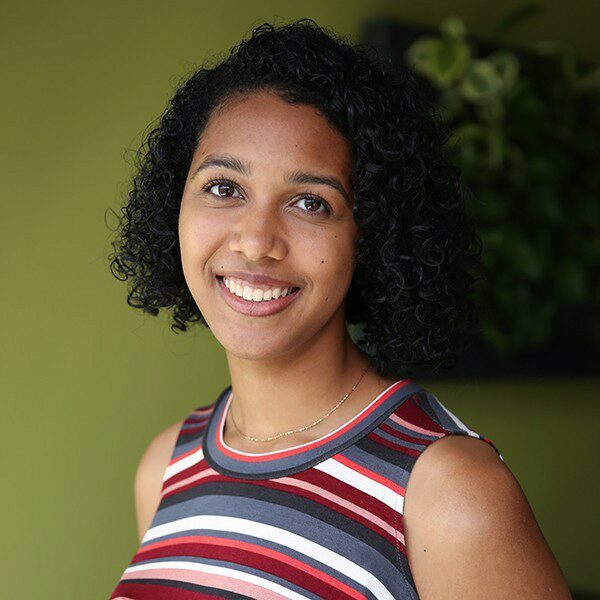 Leslie Hicks
Class Year: 2019
Target Language: French
Wharton Concentrations: BEPP
A Conversation with Leslie Hicks: Building Community At & After Huntsman
By: Shriya Shah '25
Tell me about yourself. 
My name is Leslie Hicks, I graduated from the Huntsman Program in 2019 targeting French and concentrating in BEPP at Wharton. Post-graduation, I have been working at The Bridgespan Group in the Boston office, a leading social impact consultant and advisor to nonprofit and NGOs, philanthropists, and investors. Looking back to my time at Penn, perhaps the most important and valuable experience was the Huntsman Program and the community it created.
What drew you to Huntsman?
French was an integral part of my high school education, and I wished to find a program that had strong language components as well as study abroad opportunities. All the while, balancing the liberal arts education and exploring business, which was a new field for me, was exciting. I found this exact opportunity in the Huntsman Program. Throughout my four years, I was given a tight knit community which enhanced my experience. At times, you can definitely feel overwhelmed when you have large classes, but to be able to walk into a classroom and never feel like you are alone is a rare opportunity. 
How do you think the Huntsman Program impacted your career trajectory?
Broadly speaking, Huntsman and being at Penn introduced me to fields of consulting, finance and social impact which I did not have prior background with. Going to career fairs, having alumni speak in the Huntsman Lounge and hearing from upperclassmen encouraged me to ponder the possibilities post-graduation. Despite my interests initially being in history and social sciences, the fundamental lessons about business and economic operations are still used in my work today. My concentration, which was on the social policy side, is highly useful to my work at Bridgespan. 
At the same time, I remained grounded in my passion for social impact and the public sector. I was heavily involved in the Financial Literacy Community Project, Big Brothers & Big Sisters, Penn Dems and Black Wharton. Because Huntsman has such an emphasis on community, I sought to further that outside of the program as well. 
Switching to your work now, what does a normal day look like at Bridgespan?
Bridgespan consultants are working on two cases at once, which is slightly different from traditional for-profit work. A lot of my tasks involve interviews, desk research, financial analysis and working with the team to analyze various situations. Our end goal is to package all of the information we get from our investigation and transform it into a story which resonates with the group. This invokes a highly collaborative environment, frequent interactions with clients & philanthropists to see how they fit into the strategy. 
Having done for-profit consulting internships during my time at Penn, I have come to realize my work at Bridgespan is something I deeply care about on a basic level. It is incredibly rewarding to believe in the work I am doing, and recognizing that my contribution will help in creating a more equitable future for people. This outlook also attracts me to people who align with my values, and so often we will have candid conversations on gender & global equity at Bridgespan. We host book series, affinity groups and speakers, which all resonate with my own mission and it is so valuable the people around me share that. 
What advice do you have for current Huntsman students?
Over your four years, introspection will play a really important role in giving you clarity about what it is you wish to do. Take time to have an understanding of  yourself, because it is easy to get absorbed into a hegemony at Penn when it comes to career paths. There will be a lot of opportunities which come your way, and while it is not a simple task, speaking to your classmates, upperclassmen and Huntsman alumni can help you find what genuinely resonates with you.