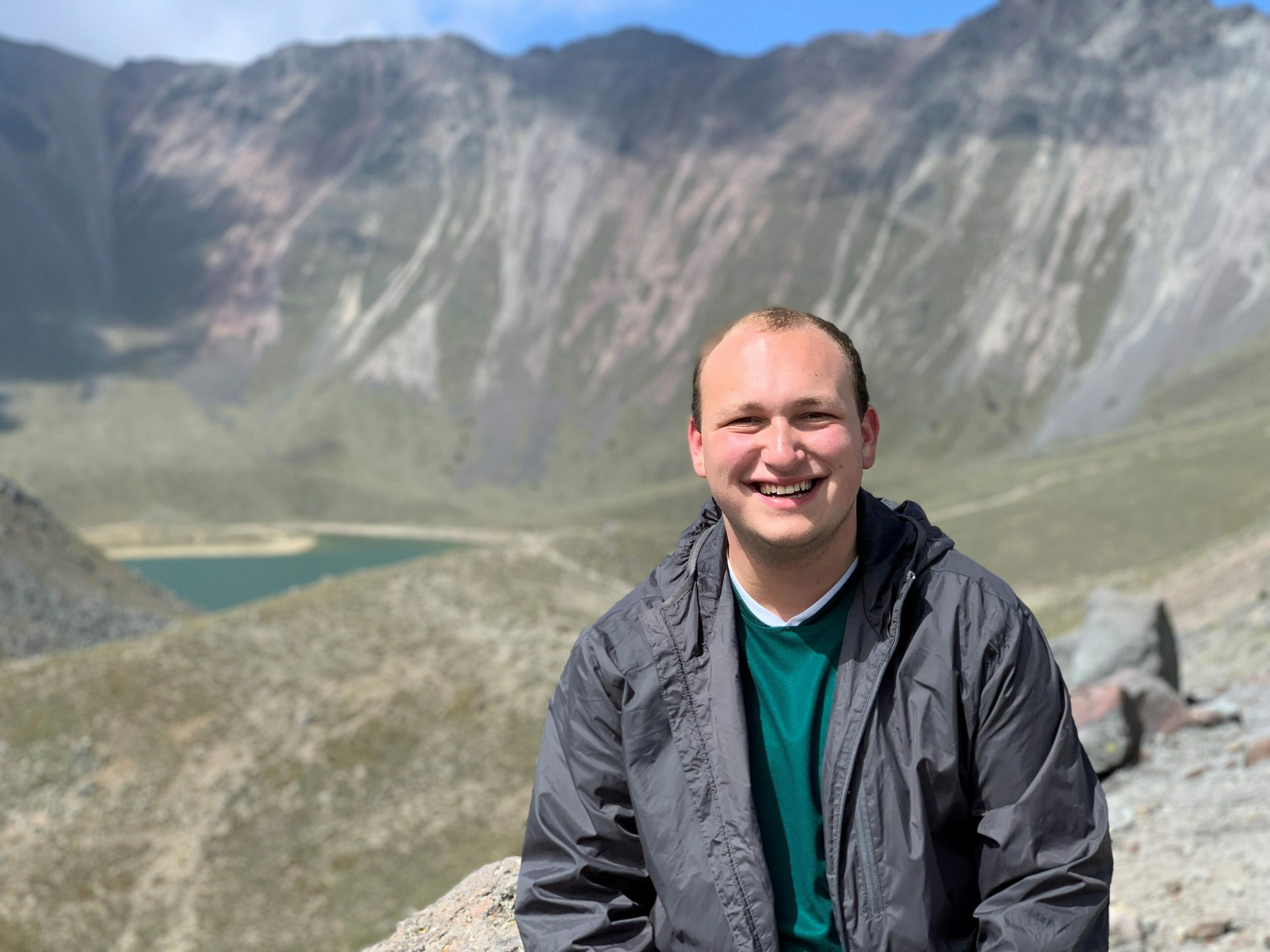 Steven Androphy
Class Year: 2019
Target Language: Portuguese
Study Abroad: São Paulo, Brazil
Wharton Concentrations: Finance and Multinational Management
What is your current professional role? 
Business Analyst at McKinsey & Company
Tell me about yourself. 
I graduated from Huntsman in 2019, which feels so long ago, even though it's only been two years. I'm originally from right outside of Washington DC, and I lived in the area my whole life before coming to Penn. 
When I was looking at applying to college, I was in that group of Huntsman students who wanted to do something international or language related, but beyond that just didn't have too much of a clue.  Like many Huntsman students, I found the program and thought wow, this could be a really great opportunity. 
It's a combination of a lot of the international interest that I have with something incredibly practical like business. So, I applied, got in, and chose Portuguese as my target language.  It was the best decision I could have ever made. 
While I was at Penn, I spent a total of nine months in Brazil, during the summer after my freshman year and my sophomore spring semester.  It's still my favourite place I've ever been. I'm hoping to move there sometime in the next couple of years, once COVID really dies down. 
After I graduated from Huntsman, I moved to Mexico City and was working in management consulting.  There was really no plan to move back to the US, but when COVID hit, it made sense to move back and be closer to family.  
I've been living back in the DC area since March of 2020. I was working remotely for the Mexico City office of the company I work at for a while, and now I'm based out of the DC office. 
What does a typical workday look like?
I get this question sometimes, and there's really no good answer.  Every day, especially when you're in-person, is vastly different.  
The job essentially is very project-based.  So, every one to three months you're on a completely new project, working with a new client and team, usually in a different city or state.  
Because of that, naturally, there's a lot of change that happens in the job, and on every project you're doing new things.  It can range from helping a client determine what their five or ten year strategic plan is, to something as technical as the implementation of some new digital system or app that a client is trying to launch.  It really is a lot of brainstorming – thinking through the problems that a client is facing and brainstorming the best solutions to them.  
When you look back on your time at Penn, how do you think the Huntsman Program influenced your career trajectory?
Keeping in mind that I moved to Mexico and was working in consulting in Mexico right after graduation, I would say that there are two big things that Penn, and Huntsman specifically, helped me with.  One is just for the job in general, and the other is helping me move to Mexico.  
For the job in general, I think it's knowing how to interact with and work with other people.  Everyone, when they apply to consulting, is worried that they don't have enough technical knowledge.  But the reality is that consulting firms, for the most part, don't look for technical knowledge – they just want to make sure that you know how to work on different teams with different people.  They also want to make sure you're a good problem solver.  
The nature of Penn and Huntsman, and how collaborative they are in terms of all of the different group projects you work on in classes, the clubs you join, and the committees and teams that you're on in those clubs, is extremely helpful.  Learning how to collaborate, be productive, and work with people from vastly different backgrounds is a huge skill, and I think that's something Penn and Huntsman prepared me for super well.  
The other piece that is specific to moving to Mexico is the international awareness, knowledge and know-how that you gain from being part of Huntsman.  For me, even though I grew up and lived in the same house right outside of Washington DC for my entire life before coming to Penn, because I had lived in King's Court with so many folks from around the world and spent nine months living in Brazil, I felt more than comfortable making that move to Mexico right after graduation.  
Living there, being able to feel confident in my ability to work in a professional setting abroad, and being confident in my language skills (even though I wasn't a Spanish target), was in big part thanks to Huntsman.  If I hadn't gone through all of the experiences that Huntsman provides you with, I probably wouldn't have made the decision to move to Mexico, and I definitely wouldn't have been as well-equipped for it to be such a seamless transition right after graduating from Penn.  
How has your experience been post-grad as a Huntsman Alum?
I think there are two incredible benefits to continuing the relationship with Huntsman students after graduation.  I have been trying to do at least a few alumni interviews each year, and basically everyone I've interviewed has been applying to Huntsman.  They ask me this exact question and I always split it into a professional and personal part.  
The professional part of staying in touch with my Huntsman friends is that there are a lot of familiar faces.  When I moved to Mexico, there was someone in my Huntsman class that was also in the Mexico office at the same company that I was working at. I know a lot of folks have had that same experience at other companies in the US.  And maybe it's not someone from your same class, but given the nature of Huntsman, it's not a large program, so when you realize someone else was in Huntsman, it's an instant connection.  In a professional setting, that can be really helpful in terms of establishing really great working and mentor/mentee relationships.  And then on top of that, given that my Huntsman class has gone through a lot of similar things, they're an amazing source of professional advice.  
Then there's the personal side, which is what's most important to me.  The best way I can describe it is that even if your class doesn't talk every day, it's that sort of thing where if I'm in a city and I know there's a Huntsman person there, I'm going to reach out and catch up.  That also extends to whenever folks are travelling.  I had a year after graduating before COVID hit, and even in that year, I had the chance to travel with and visit Huntsman students in other countries.  Coming out of the four-year shared experience that is Penn, it's a very enriching part of my personal life after graduation and is one of the things that makes me most proud to be a Penn and Huntsman alum.  That's why I'm so excited to give back, with things like the alumni interviews and doing this alumni profile.  
What advice would you give to current Huntsman students?
There are a couple of things.  One piece of advice I would definitely give is to make the most of your time abroad.  I'm hoping that, as more of the world gets vaccinated and opens up, the study abroad semester will become more of a feasible reality again.  
I really tried to focus on speaking Portuguese as much as possible and avoiding English while abroad, as well as building a really great relationship with my host family.  One thing that I wish I had taken more advantage of was the fact that I was going to a university and there were so many people my age – I do wish sometimes that I had made more of an effort early on to make more local friends. So definitely take advantage of being abroad – join clubs at the university, make local friends, try not to speak English, engage with any sort of cultural activities that you're interested in, and try to travel a bit around the country.  
Another piece of advice, and this is not just for Huntsman students, but Penn students and college students in general, is to not let recruiting take over your life.  Junior Fall and also somewhat Senior Fall, there were some people that I never saw.  They were just constantly stressing about recruiting.  I know a lot of them think back on it now and realize that it was such a waste of a semester.  
In the end, after one does find a job, you realize there are so many experiences that one can miss out on.  I think the advice here is that Penn, Wharton, and Huntsman all equip you with a ton of resources and knowledge to get a job.  There's no use in letting that consume your life when you can be trying to focus more on your classes, extracurriculars, and passion projects.  I know people who started baking bread and DJing for fun, but I also know people who spent their entire time recruiting and look back on that and think it was miserable.  
The key message is to focus on the things that make you happy and excited to be a Huntsman student.  I always just tried to build in little things during the day or on the weekend that I knew would help de-stress me.  For everyone that's different, but for me it was walking to Center City, trying new coffee shops or restaurants, or going to museums and parks if it was nice weather.  
I think you get a lot of second hand stress from people around you when it comes to recruiting, but if you find the groove of knowing what you're trying to do and working towards that, as well as adding in those things that help you de-stress and forget about it, it won't be too painful.  
There's just so much knowledge floating around, so make the most of the four years.  It sounds like a long time, but it's really not.