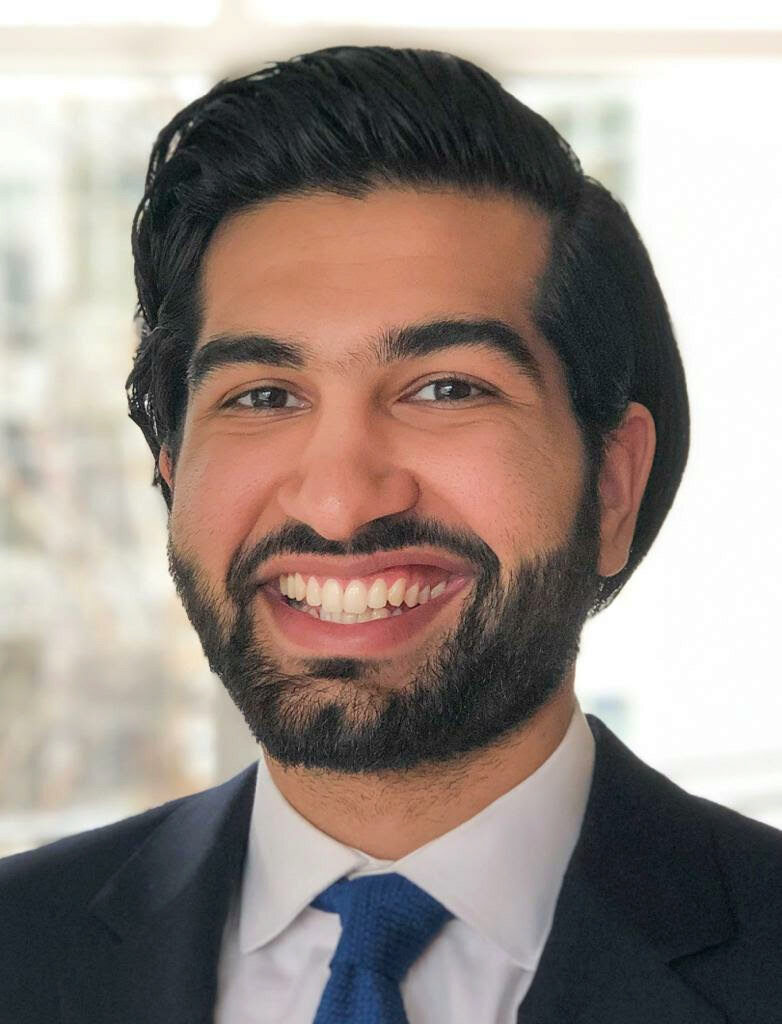 Zuhaib H. Badami
Class Year: 2019
Target Language: Arabic
Study Abroad: SOAS (London, UK), and CET University of Jordan (Amman, Jordan)
Wharton Concentration: Healthcare Management
What is your current professional role?
I'm currently a strategy consultant focussed on healthcare, but I will be switching into a health-tech startup next month.
Tell me about yourself.
My family is of Pakistani origin, although I never lived there. I grew up moving between Saudi Arabia and Australia, before coming to university in the US. I went back and forth – it was three or four years in Saudi, three or four years in Australia.
I really resonate with the whole third-culture-kid identity – I even think, at times, I'm too foreign for anywhere.  I'm both at home being in a foreign place, but at the same time, I am still kind of a foreigner.  
I would say that healthcare is my passion. I love mountain biking, the outdoors, and driving. 
What does a normal workday look like for you?
There's no normal day right now, unfortunately, ever since COVID hit.  But essentially, the core of my role is advising health systems on how to execute their ambitions.  I've done a lot of work on healthcare quality programs, looking at big healthcare providers that want to improve their service or management, as well as helping governments design future health strategies. 
My most recent work has been helping a government in the region design a primary care model of care. They're trying to build a system where everyone goes to see their family doctor first before they see a specialist, kind of like the NHS in the UK.  I've also been designing a reimbursement model – essentially changing how providers are paid by insurers to make sure that they're not spending too much, while still providing a high and improving level of care quality.
My job requires first understanding what the current scenario is, then looking at global benchmarks, seeing how other places have been successful, and finally advising the client.  
Right now, because of COVID, we've been switched into a role where we manage health system capacity and make sure we have enough hospital beds, physicians, nurses, medication, and PPE to ensure that we're able to treat all COVID patients today and during any forecasted spikes in infection.  We also then provide the data needed to help our client country's leadership decide whether to open or close borders and the economy.
Where do you see yourself in the next ten years?
From next month, I'll be starting as a Manager at a health-tech startup that focuses on expanding patient access to medication.  Essentially, it's centered on ways to find patients who wouldn't normally have access to medication, and then identify and enable them, whether that's through a financial subsidy, getting them to the right doctor, or helping the doctor make the right diagnosis – all through digital solutions.
I definitely see myself staying in healthcare – it's my passion.  With that said, I think I will focus more on the startup/entrepreneurial side rather than the corporate side.  
What first brought you to the Huntsman Program?
Initially, I wanted to do economics and political science, but I realized that it was rather theoretical and I much preferred application-based approaches. Because of that, I applied to Huntsman thinking that International Studies and Business are much more applicable. I also wanted something that supported my international aspirations – that allowed me to study another language and region. 
When you think back on your time as a Huntsman student, how do you think the program has influenced your career decisions and professional development?
Huntsman has definitely made me more confident about working in different countries and different settings. I think the language element has also played a big role in who I am and the opportunities that I have pursued. 
Professionally, the Wharton business education has also played a major role.  But beyond just Wharton, being at the intersection of international studies and business – and around people who are also internationally-minded – was also beneficial in terms of building cultural awareness. 
That's one great thing about Huntsman – whenever thinking about a problem or question, Huntsman students' assumptions are never local, they're always global.  
I would also add that I think Huntsman has allowed me to thrive in consulting in the Middle East region specifically.  I'm glad about that because consulting here is very different from other regions.  Things here are very grass-roots – where you'd be perfecting a system in the US, over here you're building it from the ground up.  
Tell me about your experiences abroad. 
I studied abroad twice – my freshman summer, I went to Jordan to patch up my Arabic and work there a little bit, then, my Junior Spring, I went to SOAS in the UK. I was supposed to go to AUB in Lebanon but there was a complicated political situation so it didn't make a lot of sense at the time. 
My experiences were very different both times.  In Jordan, I really got the chance to immerse myself in learning Arabic.  People didn't speak English, so I didn't have a choice but to learn Arabic, which was really helpful. 
Then, in the UK, it was nice to learn things from a more academic perspective. For example, I've always been interested in Islamic finance and finance in the Middle East, and it's hard to find good, specific courses on that in the US.  That more academic exposure while abroad was really valuable for me. 
What advice would you give to current Huntsman students?
I would say that, first of all, they should try things outside of the norm.  I know that Wharton is full of investment banking and consulting, but it's ok to think a little more short-term.  Consider what you would enjoy today, rather than just what will set you up for success in ten years.  Ultimately, ten years is made up of individual years and if you don't enjoy those individual years, you're not going to enjoy your life. 
I would also say to try and enjoy the here and now, rather than just thinking about and working for the future.  Be present.  And that goes across life, not just while you're a student.  
Take risks, too.  For most people, if you're privileged enough to be at Penn and in the Huntsman Program, you have the chance to take those risks – the ones that excite you but also kind of scare you.  I would encourage you to go ahead and do that.  Regret is a lot worse than failure.  Failure is something you learn from, regret is something you hurt from.