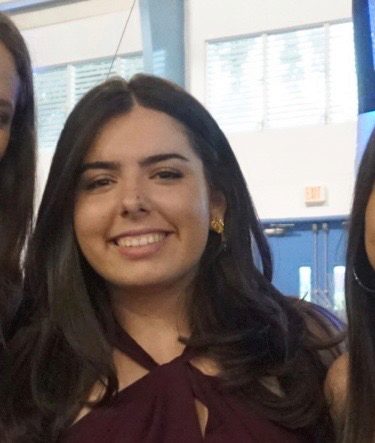 Ana Cristina Arango
Hometown: San Juan, Puerto Rico
Class Year: 2022
Target Language: French
Study Abroad: TBD
Minor:
Wharton Concentration: Undeclared

Why did you choose the Huntsman Program?
Every time I discovered something new about the Huntsman Program, I realized how it had an ideal combination of factors that perfectly lined up with my interests; something that I had not encountered in any other program or any other university. I think the Huntsman program has an ample amount of flexibility because of the integrated nature of its curriculum: one is able to discover courses in both the College and in Wharton in depth. However, Huntsman also incorporates a considerable amount of focus into its curriculum and is great if you are passionate about the intersection of international studies and business, as you will have all the resources to facilitate your academic journey in these fields.
What has been your favorite thing about the Program? What aspects of the Program have been most useful to you?
I very much enjoy the fact that I can further integrate the Wharton core with a completely well-rounded liberal arts education, and because of the flexible curriculum requirements am able to delve into different areas of study with more flexibility than I would have been able to achieve in either single degree school. Another very helpful aspect of Huntsman is that one is assigned specific academic advisors that are only assigned to Huntsman students so they know how to best help you to balance your schedule between the international studies side and the business side, and how to complete all your requirements in the most effective way.
Which courses have you enjoyed the most? Why?
One course that I was able to take because of the flexible Huntsman curriculum is Art History from 1400's to the Present, where I learned about many different factors and how they interact with art. Not only did I learn about artistic movements, but also about cultural tendencies, political situations, and how these three interacted symbiotically. Another very insightful class I took was a freshman seminar on the EU and the Eurozone crisis in which I learned about a topic that was very current and relevant to my target area. I had never had a class as interactive and engaging as that one, where we balanced out discussing current events, the history and institutions of the EU, and the different crises in Italy and Greece.
How do you feel Huntsman has prepared/will prepare you to reach your career and personal goals?
I think that Huntsman prepares not only professionals that are ready to successfully go into the world of business, but also culturally knowledgeable human beings who have a special appreciation of the world's increasingly globalized environment.
Are you involved in any co-curricular activities at Penn? What is your role?
I am on the Social Committee of Wharton Latino.