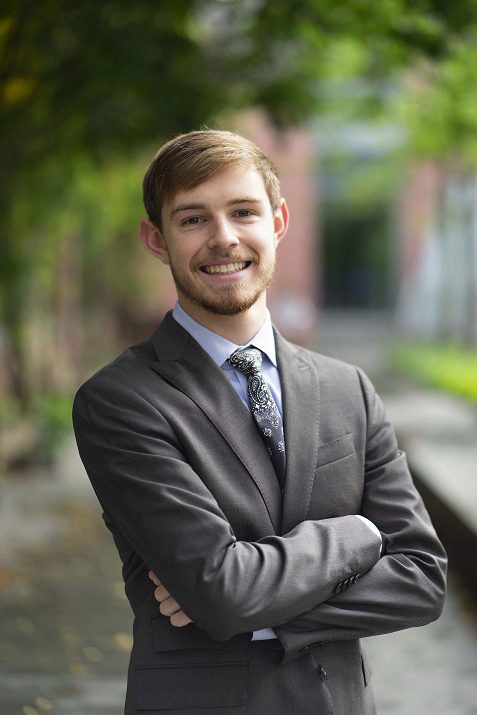 Cole Hancock
Hometown: Littleton, CO
Class Year: 2021
Target Language: German
Study Abroad: Goethe University Frankfurt, Germany
Minor: German
Wharton Concentration: Finance & Multinational Management
Why did you choose the Huntsman Program?
To get both a rigorous business education from Wharton and the breadth of the International Studies degree – all of this coupled with the opportunity to learn in a hands-on environment through study abroad and from impressive peers.
What has been your favorite thing about the Program? What aspects of the Program have been most useful to you?
My favorite aspect of the Program is having such a tight-knit community with all of my classmates and alumni. I have been given the chance to travel the world with, and work under Huntsman Alumni, and often it have learned as much from this community as I have from my courses.
Which courses have you enjoyed the most? Why?
My favorite course so far is the Huntsman-only, History 107 – Comparative Capitalist Systems. It was a fantastic opportunity to learn about the history and origins of capitalist societies, in a small group seminar style class. This facilitated great conversations between all of the students, and it helped lay a strong historical and socio-cultural framework to understand these systems that undergird our society of today.
How do you feel Huntsman has prepared/will prepare you to reach your career and personal goals?
I feel that Huntsman has well prepared me for navigating the international business environment, by giving me both the pragmatic, hard skills of business and language competency while also exposing me to the valuable breadth of knowledge that a liberal arts degree affords.
If you have already studied abroad, what skills will you take away from your experience? What part of your study abroad was most valuable to you?
During my time abroad I had the opportunity to intern for 12 weeks at Allianz Capital Partners in Munich, Germany. This was an amazing growth experience, not just professionally, but it also gave me the experience of moving to a new country and knowing no one. While it was tough at first, as I made friends and began to integrate with the culture it built my confidence in my ability to thrive in a wide range of environments.
Are you involved in any co-curricular activities? What is your role?
I am a member of the Huntsman Student Advisory Board (HSAB), a member of the Authors@Wharton Student Committee, and a Co-Founder and Co-President of the new Agribusiness Club. I have also performed Wharton funded research in Kenya on "The Integration of Blockchain Technology to the Beef Industry" as part of Wharton's Social Impact Research Experience (SIRE).