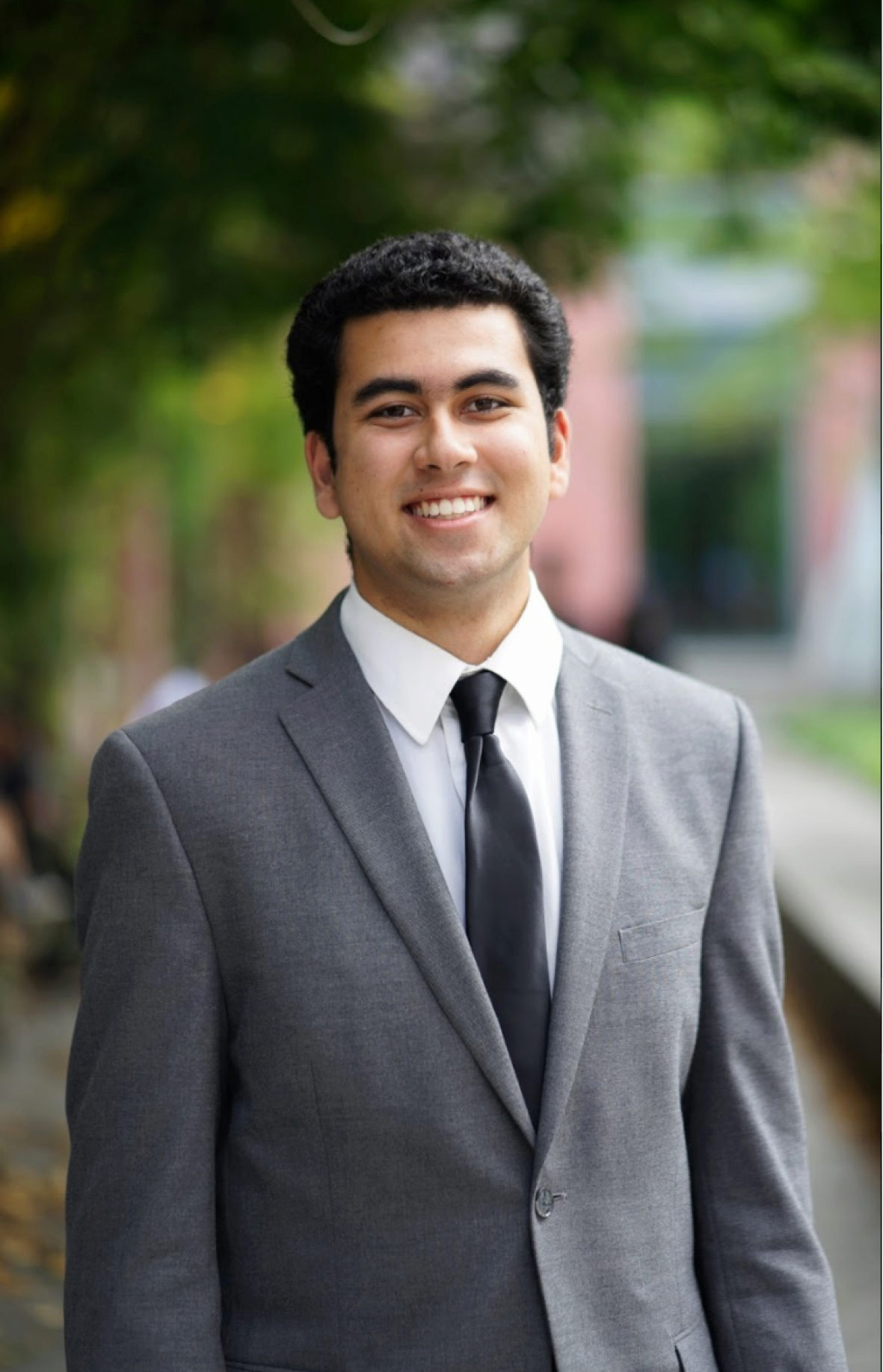 Jay Vaingankar
Hometown: East Windsor, New Jersey
Class Year: 2020
Target Language: Spanish
Study Abroad: Barcelona, Spain
Second College Major: Hispanic Studies
Wharton Concentration: Business Economics and Public Policy (BEPP)

Why did you choose the Huntsman Program?
As someone interested in politics and public service, I felt that the combination of International Studies and Business would expose me to many of the social and economic challenged faced in the United States and around the world. Through a strong quantitative and leadership education at Wharton, and with a diverse background of history, language, and critical thinking in the College, the Huntsman Program has provided me with a toolkit to understand the policy-making world. Being a Huntsman student at Penn has made me fluent in another language, taken me to multiple countries through our school's Model United Nations team, and allowed me to conduct research on political rhetoric and education policy.
What has been your favorite thing about the Program? What aspects of the Program have been most useful to you?
The program lounge is the place on campus where I feel the safest, most welcome, and most supported. It's an environment with an strong community of people who have each other's backs, and where people are actively encouraged to ask for help, spend time together, and learn from each other's diverse personal and cultural experiences.
Which courses have you enjoyed the most? Why?
My favorite course at Penn has been COMM 395: Presidential Communications, a class taught by Professor David Eisenhower (the former President's grandson) that covers American history through presidential speeches, and the office's power to persuade. Conducting primary source research on the American presidency was my favorite academic experience at Penn. I also enjoyed taking Adam Grant's MGMT 238: Organizational Behavior, one of Wharton's most popular and selective classes, because it centered business education on leadership, personal productivity, and managing teams. Other classes I've enjoyed have been Julian Jonker's LGST 101: Introduction to Law and Legal Process and Domenic Vitiello's URBS 270: The Immigrant City, which included visits to immigrant neighborhoods in Philadelphia to understand larger American immigration trends.
Are you involved in any co-curricular activities at Penn? What is your role?
I'm currently the Director (Head Delegate) of Penn's Intercollegiate Model United Nations team. Our MUN team, known as Intercol, is nationally ranked and competes around North America in public speaking and crisis simulations against other Ivy League and top ranked schools. I also recently worked with high school classmates to write legislation in Congress, known as the Civil Rights Cold Case Act of 2018, to release documents related to unsolved hate crime murders from the Civil Rights Era. The bill passed the Senate and the House and was signed into law in early 2019. I regularly make visits to DC to meet with Members of Congress, civil rights lawyers, and public relations firms to ensure the bill's proper implementation.
Where have you interned?
I spent my freshman summer at the Democratic National Committee's Finance division, where I worked on fundraising efforts for Congressional candidates. My sophomore summer, I worked at Children's Rights, a nonprofit law firm based in New York City that protects foster kids through class-action lawsuits. This summer, I'll be returning to the Democratic National Committee to consult campaigns on the ground in Philadelphia to gear up for the presidential campaign.