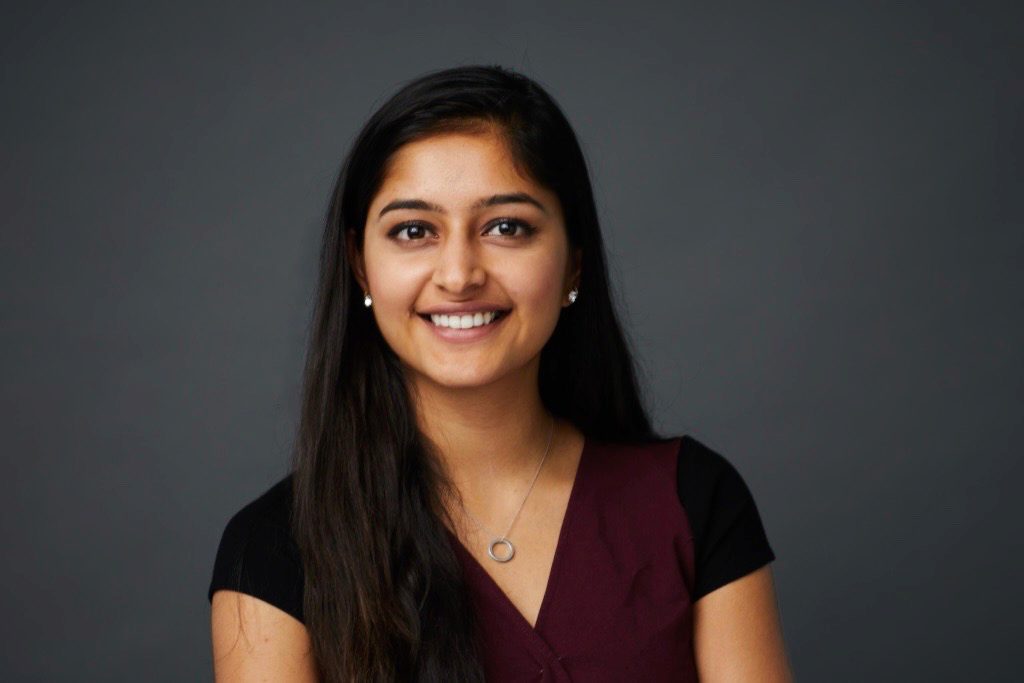 Joshita Varshney
Hometown: Exton, PA
Class Year: 2021
Target Language: Chinese
Study Abroad:
Minor:
Wharton Concentration: Finance & Management

Why did you choose the Huntsman Program?
I chose Huntsman because of its incredibly unique value proposition – understanding business from a global perspective. Thanks to my language experience in high school, I sought an undergraduate program that seamlessly blended foreign language study into its curriculum. Thus, for me, Huntsman was the perfect balance – the liberal arts, study abroad experiences, and a business education. Beyond academics, I wanted to surround myself with a unique, like-minded community that would motivate and inspire me as I navigate my college career. Huntsman truly is an ideal combination that has had a profound impact on my college experience.
What has been your favorite thing about the Program? What aspects of the Program have been most useful to you?
Definitely the community – Huntsman does a great job in encouraging freshmen to bond with each other by living in KC3. However, they also make sure inter-class bonds are formed, and thanks to its multiple social activities, it's very easy to meet students of all years. This diverse group of people is truly unmatchable.
Which courses have you enjoyed the most? Why?
I really enjoyed HIST107 (Comparative Capitalist Systems), the mandatory Huntsman seminar, because of the unique topic and my classmates (who were also my hallmates). It's crazy to think this was one of the few classes I'll ever take (if not the only one) where I knew every single person.
Another class that I enjoyed is MKTG101 (Intro to Marketing). It's a field that's very consumer facing but still has many layers to it. It's also very data analytics and numbers heavy, which is probably surprising to many.
How do you feel Huntsman has prepared/will prepare you to reach your career and personal goals?
I'm very grateful for the Huntsman community and its support throughout the recruiting process. Upperclassmen are always willing to pass on updates regarding networking events and pass along interview prep guides. Huntsman is also facilitates interaction with the Lauder Institute students, which has been another great resource. I've definitely also taken advantage of the Huntsman alumni network. They're super accomplished and a great way to learn about different industries.
Are you involved in any co-curricular activities at Penn? What is your role?
International Affairs Association – ILMUNC Under-Secretary General
The Global Knowledge Lab at the Lauder Institute – Research Assistant
Wharton101 – Teaching Assistant
Delta Sigma Pi Business Fraternity – Professional Events & Alumni Relations Chair
Where have you interned?
This Summer I will be an Intern/Girls who Invest Scholar at Goldman Sachs Asset Management. For Summer 2020 I plan to intern at Blackstone.