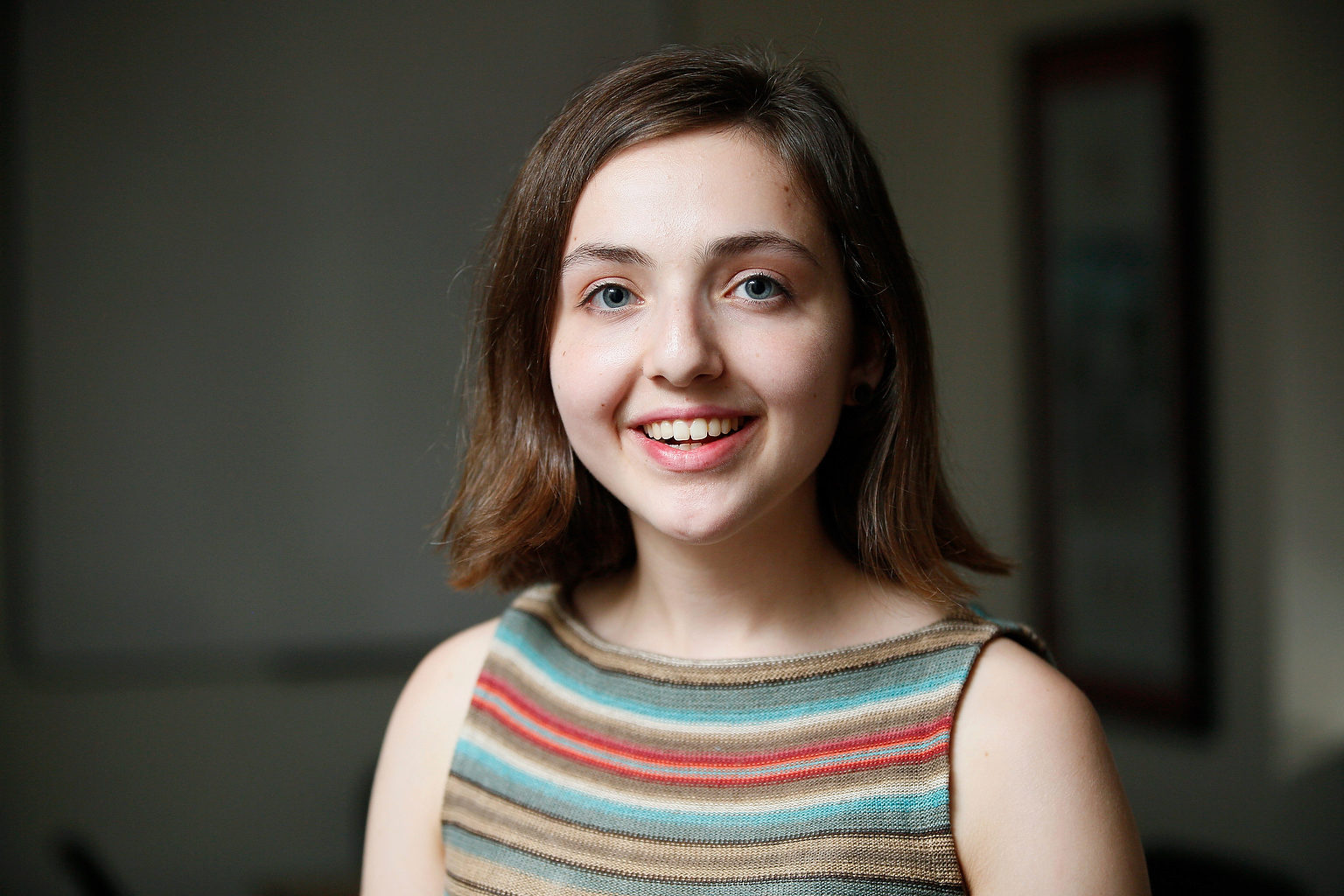 Julia Mitchell
Hometown: Yardley, PA
Class Year: 2022
Target Language: French
Study Abroad: TBD
Minor: French & Francophone Studies
Wharton Concentration: Business Economics and Public Policy

Why did you choose the Huntsman Program?
In high school, I was uncertain about choosing a major because my interests extended in so many directions, from languages and the humanities to economics and international affairs. Huntsman allows me to develop skills in all these areas of knowledge with the backing of an incredible community, along with its personalized resources and advising. Plus, being surrounded by a set of high-achieving, passionate students from across the globe pushes my academic and social boundaries in the best possible way.
What has been your favorite thing about the Program? What aspects of the Program have been most useful to you?
I would be lying if I didn't put the Huntsman community first on my list, since I've gained amazing friends from the freshman experience of living together. At a fairly large research university like Penn, having a group of people to joke with, study with, and eat late night cookies with cannot be overemphasized. Secondly, incorporating business fundamentals like statistics and finance alongside liberal arts classes has been really beneficial, because it pushes me to take helpful quantitative courses, offers me more perspectives when analyzing problems, and lends me professional credibility in both the liberal arts and business. Lastly, as a student on financial aid, the funding grants available for international language study, research, and internships are exceptional. Thanks to a generous Huntsman grant, I was able to take an intensive language course in Paris last summer, and the amazing program advisers make seizing opportunities like this a straightforward process.
Which courses have you enjoyed the most? Why?
I loved my French course from last semester – FREN233 (Francophone Film and Literature.) The professor always brought a smile to my face by how much care he put into teaching, and I was exposed to works from Algeria, Cameroon, Canada, and the Caribbean. Additionally, BEPP233 (Business in Global Political Environments) was fantastic because it taught be to look critically at established research and question every assumption. I also enjoyed URBS270 (The Immigrant City), since we took trips across the city studying different immigrant communities and trying to fit them into broader demographic trends.
How do you feel Huntsman has prepared/will prepare you to reach your career and personal goals?
Huntsman is teaching me to hold my own in any setting and to communicate effectively with anyone. From small talk with diplomats at networking events to intense debates with classmates in dining halls, I feel more comfortable and confident in myself than before I entered the program. Even though I am not set on a career path, the mentoring, alumni connections, and opportunities that I am exposed to through this program open so many doors.
Are you involved in any co-curricular activities at Penn? What is your role?
I am an Opinion columnist for The Daily Pennsylvanian and a Student Fellow at the Collegium Institute.