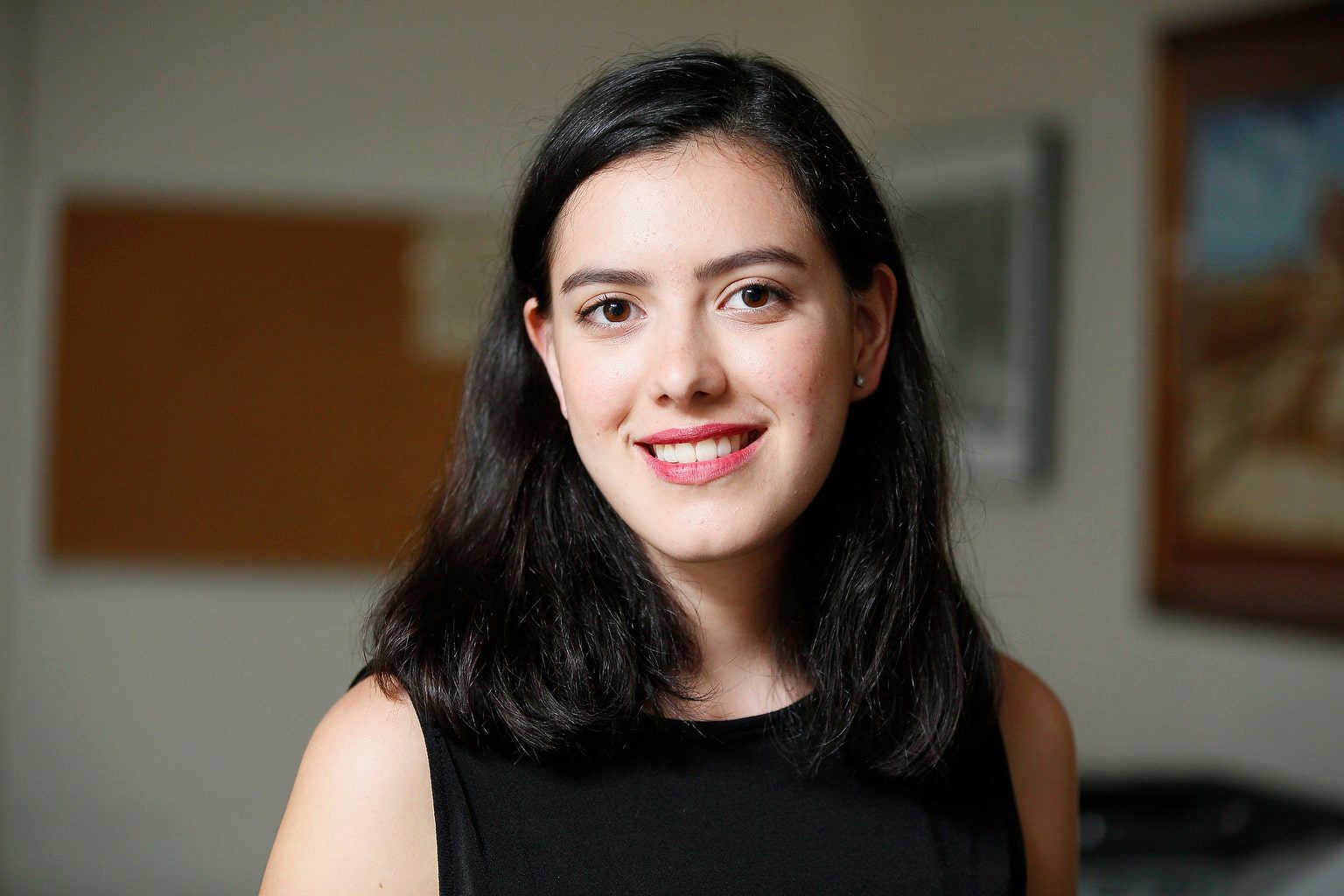 Mariana Velasco
Hometown: Guadalajara, Mexico
Class Year: 2022
Target Language: Russian
Study Abroad: Edinburgh, Scotland
Minor: Concentration in Russian language, literature, and culture
Wharton Concentration: Business Economics and Public Policy, Finance

Why did you choose the Huntsman Program?
I am very passionate about understanding globalization and I felt that a major aspect to consider in the world today was the intersection between the public and the private sector. To me, the Huntsman Program is this bridge between the two. In addition to that, I am also immensely excited to explore an incredibly fascinating region of the world that I would not otherwise know much about; I constantly feel intellectually challenged as I learn Russian and engage in thoughtful conversations with my closest friends in Huntsman.
What has been your favorite thing about the Program? What aspects of the Program have been most useful to you?
The people. I think that you never cease to be surprised by the talent of your peers in the Program and you are always challenged to be critical about your own personal assumptions when you engage in deep conversations with them. I am also extremely happy with both Wharton and the College; I often feel like I am crafting my own path and that is very rewarding.
Which courses have you enjoyed the most? Why?
I love my Russian classes. The Russian Department at Penn has been wonderful in every sense. There are always multiple opportunities to engage in Russian with a native speaker, or a professor, and I have learned Russian while making new friends and having fun.
OIDD 101 has also been an incredibly useful and enlightening course that has challenged me to think more critically and structurally about the world around me.
How do you feel Huntsman has prepared/will prepare you to reach your career and personal goals?
I think that the business side of Huntsman has made me aware of the fact that I enjoy a lot structure and decision making in a business setting. So, I feel much more confident now about joining the private sector. On the other hand, being able to take liberal arts classes is a great opportunity to explore other often unrelated interests, such as a French Monarchy History class that I am planning to take next semester. I feel like I am educating myself out of genuine intellectual curiosity while also learning core critical skills for any career in either the public or private sector.
Are you involved in any co-curricular activities at Penn? What is your role?
I am part of the Huntsman Student Advisory Board as a representative of my class.
Where have you interned?
I will intern as a Research Assistant in Braga, Portugal in the Minho Law School this summer.