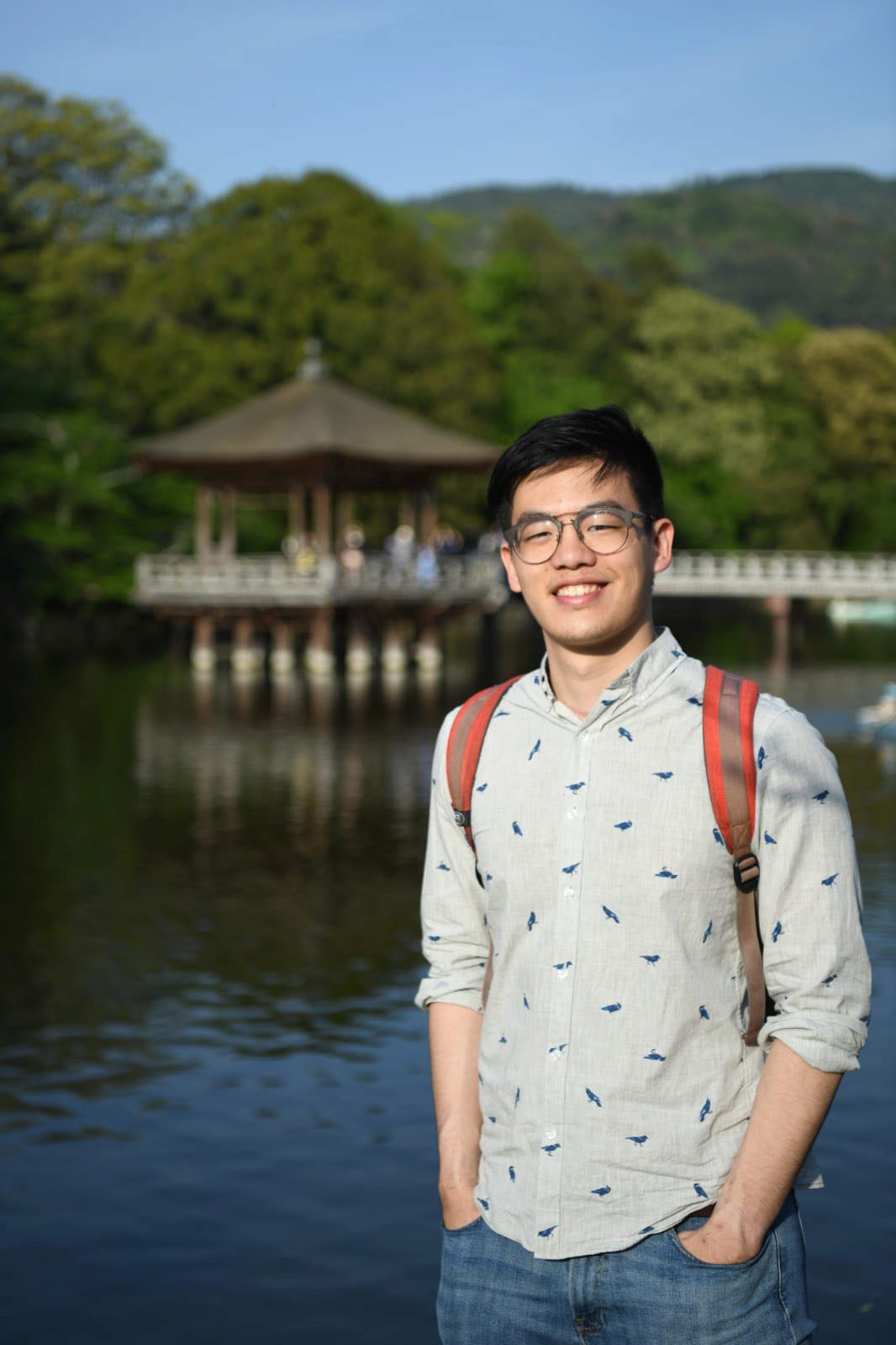 Timothy Lim
Hometown: Singapore
Class Year: 2020
Target Language: Chinese (Mandarin)
Study Abroad: Peking University, Beijing
Second College Major: Diplomatic History
Minor: Math
Wharton Concentration: Individualized Concentration – People Analytics

Why did you choose the Huntsman Program?
I was looking for a rigorous liberal arts program that would expose me to diverse and nuanced perspectives that would allow me to engage broadly and effectively with world affairs. The Huntsman Program not only fulfilled that ambition but also supplemented it with a world-class Business education at the Wharton school so I would have the skills and acumen to act on my perspectives. It was the perfect fit for someone with wide-ranging academic interests and a strong desire to make a difference.
What has been your favorite thing about the Program? What aspects of the Program have been most useful to you?
A distinct sense of community and identity on campus. At a big school like Penn, it's easy to get lost in the plethora of academic and social options available. Huntsman was a needed anchor and coordinating focus that allowed me to make the most of the resources available. I appreciated being surrounded by a group of highly diverse, ambitious, and accomplished individuals who were interested in learning from and about each other right from the get-go.
Which courses have you enjoyed the most? Why?
American Foreign Policy with Professor Walter McDougall, Emerging Economies with Professor Philip Nichols, and Mathematical Statistics with Professor Ewens were instrumental to my cognitive development. They challenged deeply held beliefs I had about the world and provided qualitative as well as quantitative frameworks in which I could better understand international relations, markets, as well as uncertainty. My writing has never been the same since!
How do you feel Huntsman has prepared/will prepare you to reach your career and personal goals?
As a prospective policymaker, I've increasingly realized that today's social issues require cross-disciplinary insight more than deep but highly specific domain expertise. My time at Huntsman has equipped me with informed perspectives from contrasting disciplines which allow me to conceive of novel and effective approaches. At the same time, I have also been equipped with the quantitative know-how from Wharton to evaluate and support my ideas.
What skills will you take away from your study abroad experience? What part of this experience was most valuable to you?
Nothing allows you to understand a culture with all its complexity and messiness like living and studying in the native language. I've learned how to deal with uncertainty and be less beholden to truisms or formal rules than one tends to default to when dealing with issues outside one's normal horizons. I've realized that cultures are often more similar than we expect and that cultural shocks often arise only because we find difference in the places we least expect them. In other words, being thrown into the deep end of the pool and learning how to find myself again was the most valuable part of studying abroad.
Are you involved in any co-curricular activities at Penn? What is your role?
I serve actively in Renewal College Fellowship (a Presbyterian Church) and am also a co-founder of Project Access Penn, the Penn chapter of a global initiative to improve access to higher education. Over the course of my Penn life, I've been a Political Science Research Assistant for renowned professor Dr. Beth Simmons, a Technical Assistant for Wharton Analytics Fellows, and a Case Writer for Knoweldge@Wharton. I am also an active member of Club Singapore, for which I starred as the main actor in a musical.
Where have you interned?
Avascent, a boutique consulting firm based in DC specializing in the aerospace and public sectors.
What are your post-Penn plans?For Seniors what are your post-Penn plans?
I intend to pursue graduate studies in Data Science before beginning a career in Singapore's civil service.